We have all been there where we have filled the online waitlist at a restaurant to get in line before other guests get to the restaurant. Or filled a form and waited eagerly for a product to launch, so we can get it on first go! This means we have all "wait-listed".
What does Waitlist Mean?
A waitlist is a dynamic queue of interested buyers for a sold out product. Once a shopper subscribes to a product's waitlist, they'll receive a notification as soon as the item becomes available again.
Confused between a Waitlist vs Reservation list!
The main differences between waitlists and reservation lists parallel the differences between walk-in customers and those with reservations. Reservation lists will help you fill slots/bookings in advance while waitlist can help you manage walk-ins during peak times/product shortage.
What is the Framework of a "Waitlist" Style Marketing Campaign?
56% of surveyed adults admit that FOMO impacts their media usage habits, for example, compelling them to look at social media again and again.
The ultimate goal is to build a loyal community of customers before you launch so that when it is time to launch they'll be ready to buy your product and spread the word. Here is an example of how a waitlist framework can be used to onboard employees:
How To Run a Successful Waitlist Pre-Launch Campaign?
The most cost-effective way to implement your pre-launch is to build an email waitlist using a method called Lead Generation. The coolest thing is that you can do it any time you want until the person unsubscribes or marks your emails as spam. No one can charge you or prevent you from sending emails to your subscribers. This includes the following tactics:
Building a Landing Page
Attracting the right audience to your landing page by marketing on the right channels
Collecting email addresses and as much information about your email subscribers as possible
Setting up email marketing campaigns that consistently sends personalised email messages to your waitlist that are educational, informative, and exclusive
What Is a Waitlist Landing Page?
A waitlist landing page is a standalone page on your website where your target audience can enter their email address and join your waiting list.
For example, you might create a waitlist page for:
New products or services
Launching a website
Early access to discounts
Software beta testing
Events and conferences
Physical store openings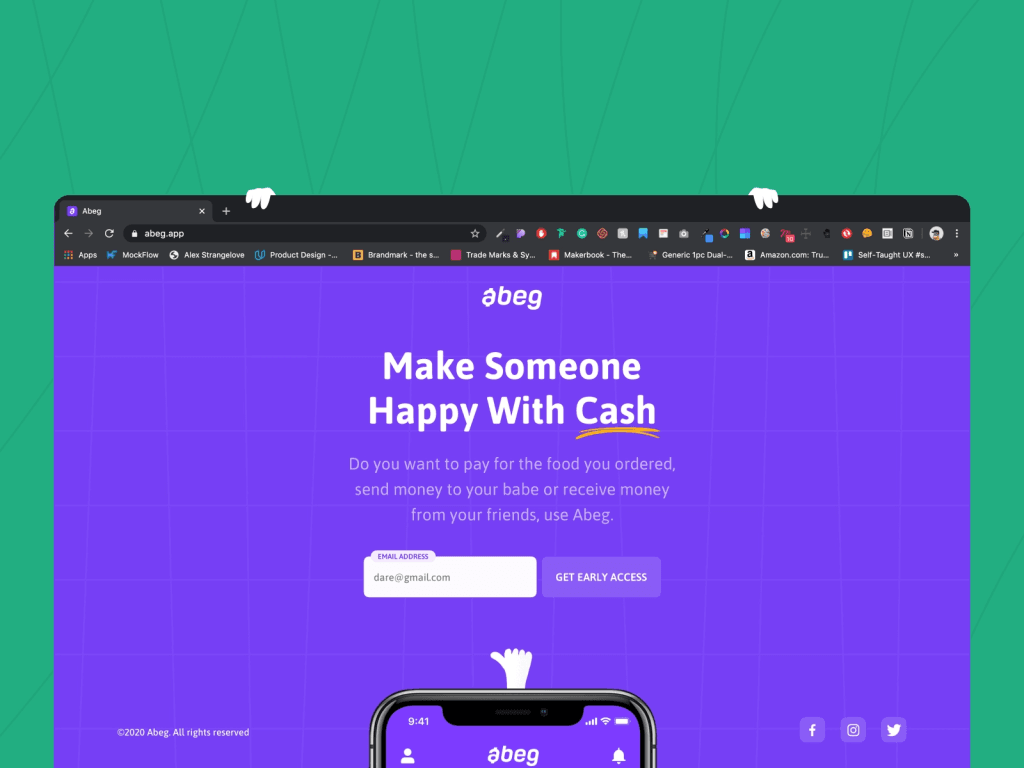 Benefits of a Waitlist?
Your waitlist offers high-quality contacts who are actually interested in your product and what you have to say. That should result in better engagement and conversion rates when you're ready to start actively sending email marketing. The main focus of any company is to learn more about the target audience and the market. The best way to do it is through customer development. When people sign up for the waitlist, you have an outstanding opportunity.

Word-of-mouth marketing provides free publicity for your business. Referral marketing is a powerful tool for encouraging word-of-mouth because it rewards people for sharing your brand with friends, and simplifies the process for both the brand and consumer. When designing a referral program, make sure to offer incentives for referring: social media sharing.

Knowing who's interested can help the company create a target market and begin marketing strategies. Some of the overarching goals that market research can help organisations accomplish, include: making important business decisions, securing investments and funding, determining new business opportunities, and even avoiding business failures.

Examples of Successful Waitlist Strategies
Waitlist for PS5
The PS5 has been Sony's fastest-selling console ever, having sold more than 10 million units, the company announced in July 2021. Because of this growing waitlist, some fans might be feeling frustrated at why Sony isn't offering more options for those who would like to ensure a chance to buy a PS5 when it is next in stock.
Since no one is entirely sure when or where the PlayStation 5 will go on sale next, many players have email alerts set up to notify them about sales at various online storefronts. Currently, if players want to get ahold of a PS5, it appears that patience and vigilance will be the key.
There's a new way to get hold of a PS5 and beat the scalpers, thanks to this new Priority Pass waiting list system. The system is simple: sign up with Currys (for free), and you'll be entered into a raffle with all the other folks who have signed up. If your name is pulled out of the hat then you will have a guaranteed chance to buy a PS5 with a unique Priority Pass, containing a unique code through which you can buy a PS5, as well as information about your local Currys stores where you can buy the console from.
Waitlist for Birkin bag
In luxury, the Birkin bag is an investment. You just can't walk into an Hermès boutique and buy a Birkin immediately. It must be ordered, and there is a waiting list. There are long waiting lists that can stretch up to six years. Even getting on the waiting list is a struggle, with customers ranked on previous purchases and reputation with the company.
BUT THERE's a HOAX!
If you walked into Hermes and simply asked for a Birkin bag, they did one of a two things:
a. told you they had none
b. told you there was a waiting list and offered to put your name on it.
Hermes knew that they could sell Birkin bags all day long, but they also knew that they had like 40,000 SKUs in the store which they wanted to sell. So, if you bought something in the store, were a "good client", then they offered to sell you a Birkin. People who were put on the waiting list were people who didn't buy anything in the store, just people who wanted a Birkin and did their actual clothes shopping over at Chanel or Prada.
Waitlist to Clubhouse
Clubhouse built a waitlist of 10 million people before their product was officially released to the public. Basically, it works like this – you sign up for the waitlist and wait for someone to wave you in. It helps to have a friend already on Clubhouse who can do so and save you some time. It doesn't consume their invite so you don't have to holler into the internet void, begging for someone to spend their invites on you. One of the additional benefits of joining the waitlist now is that it also allows the user to reserve their username in advance.
Clubhouse does occasionally notify users of those on the waitlist and also allows them to approve the new user without using up any of their invites. As this is not a typical waitlist process, how long it takes to get approved by an existing Clubhouse user can vary greatly.
Waitlist for RobinHood
From Neil Patel: Robinhood, a stock trading tool, gamifies the process of sharing their website: the more friends you get to sign up for the waiting list, the higher up your position on the waiting list becomes. Robinhood even tells you exactly how many people are ahead of you on the waiting list.
Robinhood COO said 1.6 million people are on the company's waitlist for withdrawing bitcoin. The long-awaited feature would come as a cryptocurrency wallet to the firm's trading app. Robinhood opened the waitlist for the withdrawing feature in September after repeatedly hinting that it would enable such features over the past year. Since its launch, the waitlist has gathered much interest, showing customers' desire to take ownership of their bitcoin.
---
Need Help Setting up Your Pre-Launch Wait-List Site?
Create your killer waitlist landing page or website with Everything.Design! We are experienced Webflow and Figma designers that understand your needs and deliver it with great UI designs.