User experience and service design has to be designed for the user not just while using the product, it needs to cover everything including the unboxing and setting up experience. You have bought a product, let it be anything, now the last thing you want is more barriers before getting to use it.
For those of you who have bought a SanDisk pen drive, you know the next think you need is scissors. The trouble you need to go through to get the pen drive out is just not worth it.
Fire tv stick Packaging Design
Amazon did a great job in terms of the unboxing experience of fire tv stick. In the image below you can see the plastic sticker which peels of very smoothly. Its so smooth that you don't even feel it.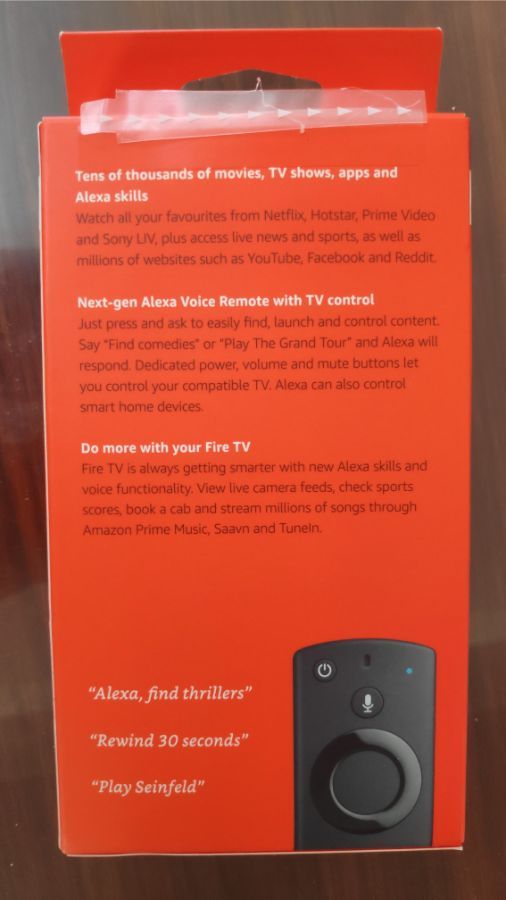 I am someone who never see the instruction manual to set up a product. I always try to 'figure it out' myself.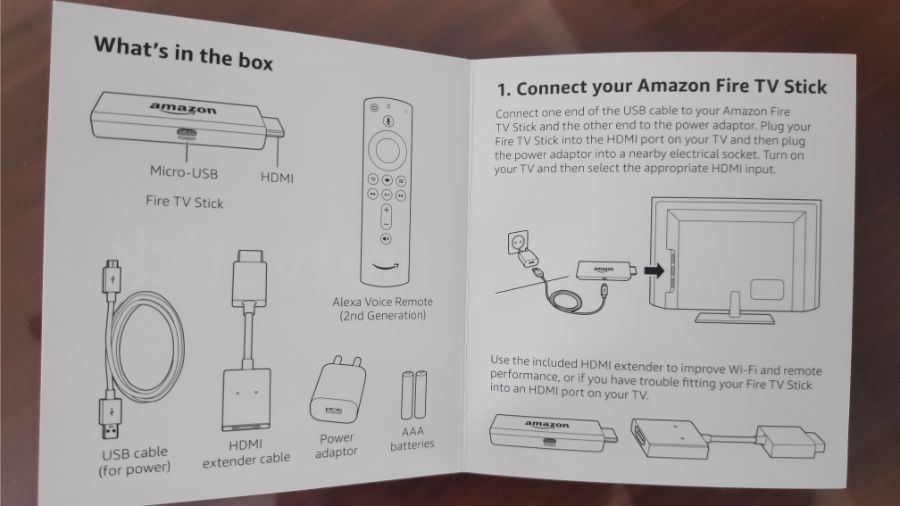 It didn't take me much time to figure anything out. Everything was just straight forward.
HDMI goes into TV
Cable for the power
On the tv screen it asked me to put the batteries onto the remote
On boarding on the screen was also pretty easy
Only while asking for the data monitoring a little confusion was there. I was asked to add the data limit, however it didn't tell me whether its daily or monthly until next screen.
One thing Amazon really thought through was the HDMI extender cable. In most TVs, they keep all the ports together in such a way that you can't connect two cables at the same time (In the case of eco dot adapter Amazon messed up though). As the micro usb of fire tv stick is on the side this extender it is absolutely necessary. Thanks for giving this as part of the package rather than doing it like Apple, where you have to purchase every damn thing at an additional cost.
The communication on the remote cover makes it easy for anyone to load the batteries easily without any trouble. Also the batteries don't come in any more unnecessary plastic packaging.
And look at that remote, a remote with just the required buttons, nothing to confuse.
Amazon just made sure the user get to use the product as early as possible once its delivered.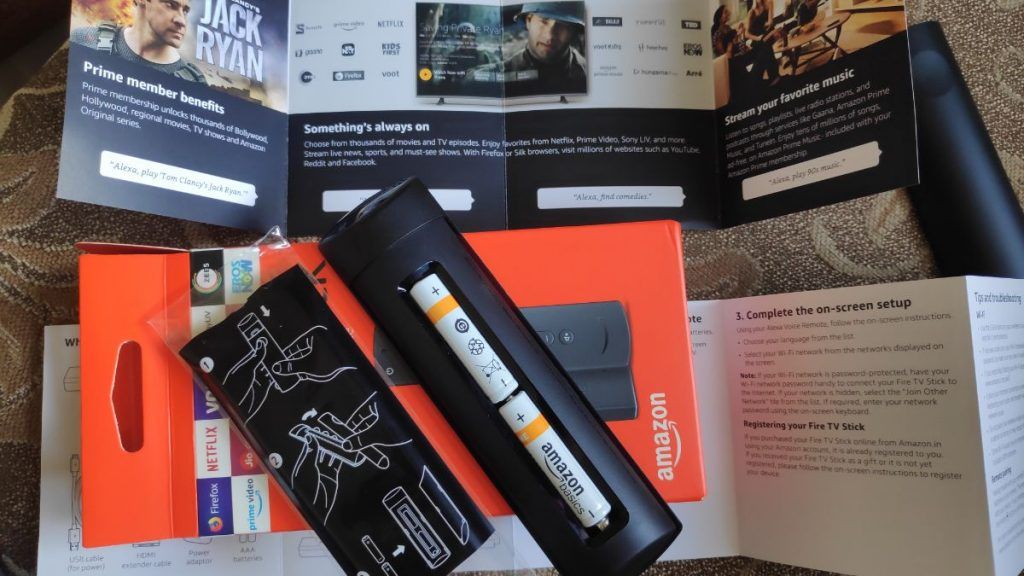 Information and Communication Design on Packaging
Persuasive communication is any message whose sole purpose is to get the user to support and transform their thinking in favor of the presenter's perspective. It is about creating an attitude change to influence social behavior.
For a first time user, alexa is something new. The way they have given cues all over the packaging helps the user to get started with alexa.
"Alexa, find thrillers"
"Rewind 30 seconds"
"Play Seineld"
"Alexa, play Tom Clancy's Jack Ryan"
"Alexa, open Netflix"
"Alexa, find comedies"
"Alexa, play 90s music"
Using all these cues on the packaging, amazon is teaching you how to communicate with the device and what to expect from it.
"Alexa, what movies are playing nearby tonight?"
"Alexa, whats's the weather?"
By displaying the Firefox, Netflix, Voot, SonyLiv etc it is also communicating the fact that all of it is available for the user.
The packaging has only very little amount of plastic in it, which is also commendable.
Takeaway
Overall amazon did a pretty great job in giving a great experience to the user.
From this we can understand that packaging design is not just about keeping it look cool, it is also a chance to communicate to the user. Do it right and delight your customer. Great user experience occurs when you get a lot of things right, from branding to after sales support and everything in between.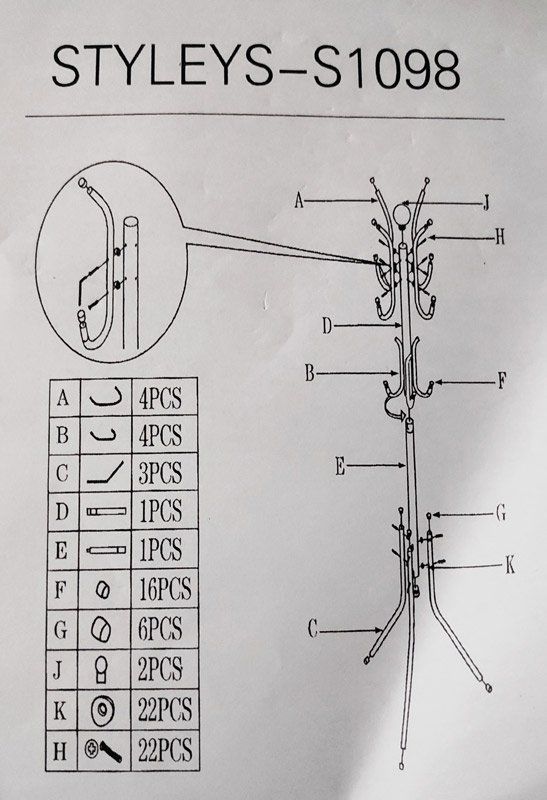 Those of you who design packaging collaterals like this, its time to change.