Branding, Marketing & Advertising – we've often used these terms interchangeably.
For most commoners, they are like mere synonyms of one another. But that is not true!
Each of these concepts distinctly differs in meaning and is essential for the endurance of a business. All three can make an impact on the growth and success of your business.
Branding, Marketing or Advertising – Which one comes first?
Firstly let me tel you, branding, marketing and advertising is done in a sequence and one is not better than the other. Period.
Well, if you're like most businesses, you will likely be tempted to start with marketing. Perhaps, you'll think that it's the best way to hit the ground running, attract customers right away, and make your first sales. You think, "I can just figure the rest out along the way". Sound familiar? If so, allow us to show you a better way. It's actually in your best interest to start with branding. Why? Because unlike your marketing strategies or advertisements, your brand is meant to sit at the core of who you are as a business.
Once your brand is established, you can start marketing with purpose and intention to exactly the right type of consumer. And then after that, you can start creating ads to enhance your marketing strategy and support your branding strategy. Now it might sound like a sequence, but the thing is your brand, marketing and advertising is constantly feeding into each other and evolving. And based on the circumstances they are going to change and the focus is also going to be different at different stages of your business.
What's interesting is that there often exists competition as to which one is the most important and should top the priority list, but before we get into that, let's get to know what they mean.
What is branding?
Branding is the process of creating a clear, concise, and captivating image of what your business does. It's a combination of the logo, design, products & services, market share, communications, and strategies that make it unique.
Effective branding involves great story-telling that is essential to build a loyal customer base and give your business a competitive advantage over rivals.

Attractive designing is one of the most important steps of brand-building and no matter how well-crafted your strategies are or how great products you make, a visually-appealing layout is where lies the catch.
What is marketing?
Marketing, on the other hand, refers to the method of promoting a product or service created by a company or brand.
It is based on the 4Ps of Product, Price, Place, and Promotion, which broadly transcends into identifying and choosing what a business chooses to produce, price or monetary it sets for the consumers to exchange, the place or market it chooses to target/focus on and effective promotion which is the first three Ps working hand-in-hand for the product to reach its intended audience.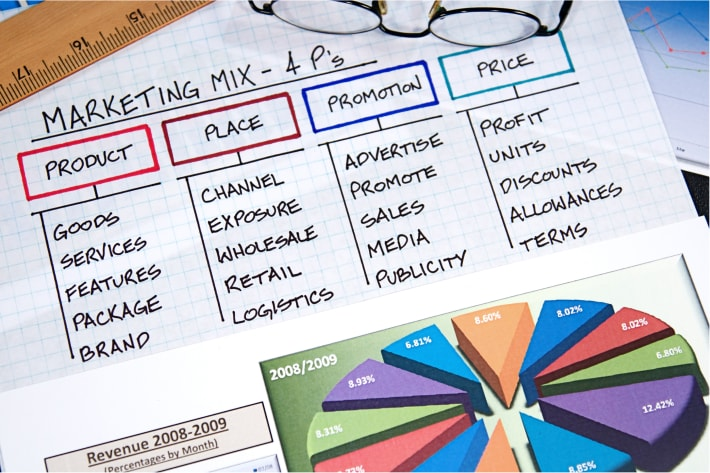 What is advertising?
Advertising is a method of communicating with potential customers and informing them about the product or service that a business offers. It involves influencing a person to make a purchase through story-telling that appeals to them both visually and psychologically.
Advertising can take several forms such as those on banners and billboards, via videos on social platforms like Instagram or TikTok, pop-ups, or, autoplay.
Advertising builds an emotional connection with your audience and shows them you are beyond a manufacturer and connect with their values, which is an essential tip to success in brand-building.
Branding vs Marketing vs Advertising: which to focus on and why
Now the question is when it comes to branding versus marketing versus advertising, who should win?
The answer?
There is no fight! All 3 are complementary and indispensable and it shouldn't be a sequential activity.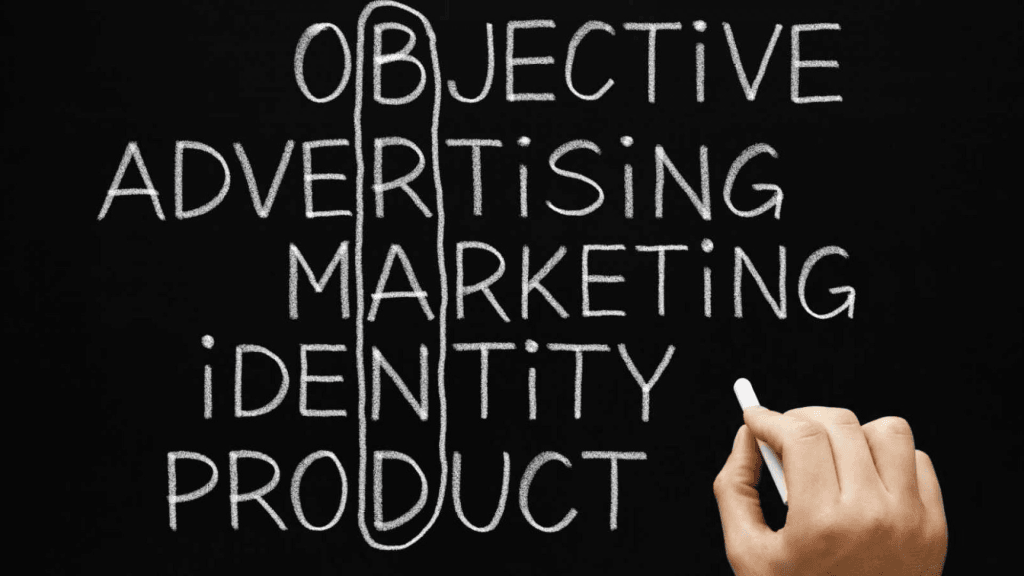 Branding is a relationship of trust, confidence, and vision that you need to build as a business, marketing is a process that enforces this alliance and ensures consistency in your values as a business with the brand's vision while advertising gets this message to the people who are likely to engage with you, and all three are linked to each other.
Whether branding, marketing, or advertising is the most important for you depends on who you are as a business, the stage you are in the process of brand-building, and who your target audience is.
When is the right time to invest in branding?
Now that is a question that has been debated several times, circulated with theories and attempts to establish a perfect answer tried on.
One thing that you've heard more than often while planning to get started is, "first build a brand, then you are in business". Branding is indeed very important but deciding on when to begin with it, is even more!
Here are a few tips on the ideal time to position your brand depending on the type of business that you are in.

Are you are a startup? Now is the time to build your dream!
The most common notion regarding startups is that branding is the least important for them.
First comes a great marketing strategy that gives way to attractive ad campaigns, social media posts, and blogs and it is then the business should think about building a brand.
Shush, here is a secret
Whatever you do up thinking it is a part of your bull's eye marketing strategy is your brand-building process! Branding starts the moment you form a summary of your ideas to potential investors, that is your pitch deck.
Let's elaborate a little more on that!
You may begin as a small business that only caters to people in and around the area you are based but even the emails or newsletters you choose to send out tell your story – vision, target, and where your business aims to be at in a couple of years.
Let us consider CRED for example. Launched only 4 years ago, it now handles a greater share of 22% of the credit card bill payments in India, 35% of which include premium cardholders, and has more than doubled its valuation in the pandemic year of 2021 with successful investment pitches focused on the startup's targets and achievements including the name it has built via consumers' confidence.
What makes CRED this credible and loved by millions? In the words of the founder himself,
there's no limit to how one can imagine – building a consumer-centric brand that categorizes expenses and makes credit card bill settlement smoother, in short, facilitating one-touch payments and making life easier.
Our goal was very simple. Can we create a platform where we make life better and systematically allow more and more privileges and benefits to come to people for having good credit scores and therefore, creating a flywheel effect for more people wanting to improve their scores?

~ Kunal Shah (Bloomberg interview pub. Jan 17, 2020)
Tip: If your business is less than a year old, focus on building a logo that represents your identity, and invest in a good website and a domain name that fits your company. This not just gets a good impression about you in the market but is also the very first step towards building your brand.
Been in business for some time but want to build a stronger brand image?
So, you aren't new here.
Surely must have had your share of highs and lows, lessons that taught you to hold on and success that inspired you to move forward?
You are a business that has built a name for itself over the past few years through consistent good performance, customer service, and authenticity. Time to level up the brand game a little more!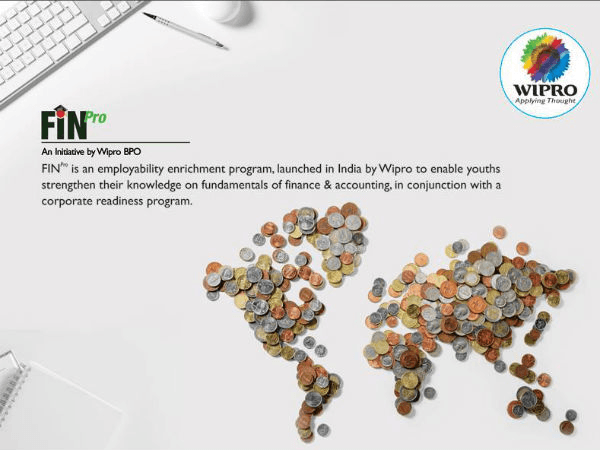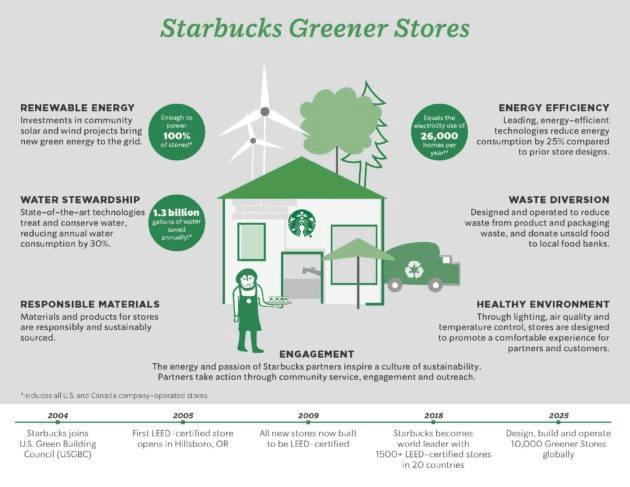 From showing your corporate responsibility via schemes that create education/training opportunities for the youth, programs that support your promise towards the environment such as carbon footprint reduction, to building a dedicated magazine that highlights your work as a brand, etc. tend to work out the best.
ASOS, a multi-label fashion platform launched in the mid-2000s is one of the greatest examples of ideal branding. The company's idea, As seen on screen was lauded by critics worldwide due to its diversity and inclusivity, something that highlighted the company's values at its very inception.
The best part of ASOS' brand-building process was focusing on the fashion of all forms and sizes, which helped gain worldwide popularity.
Tip: Keep the three points of diversity, inclusivity, and ubiquity in mind when you are seeking to expand your brand identity. Showcasing your responsibility towards society too should be of significance especially when your business is thriving because your consumers trust in what you bring to the table.
You are a well-established brand, but there is always scope for more!
You have been in business for several years, established a valuable brand name, a loyal customer base, and captured a good market share.
Does your brand-building story end there? Certainly not!
Think of Apple. It is the most valuable brand in the world with a market cap worth US$3 trillion as of Jan'22 and yet it continues to improve its brand image every single day.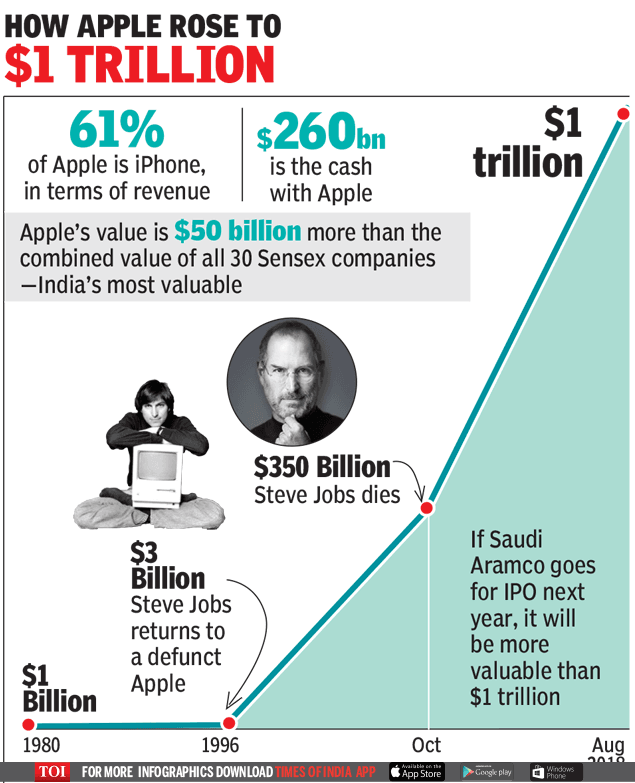 But, why does it need to? Isn't it already beyond branding?
This is where the catch lies. Consistency is the key to maintaining the best brand image.
From the authenticity in terms of privacy, and user-friendliness, to the spectacular features an iPhone, iPad, or Mac has on offer, Apple has managed to build an emotional connection with its consumers.
When purchasing an iPhone, what comes to your mind first? The device's brilliant resolution, unbeatable buyer experience, or the exclusivity of owning a device carrying that half-bitten apple logo?
You of course know the answer!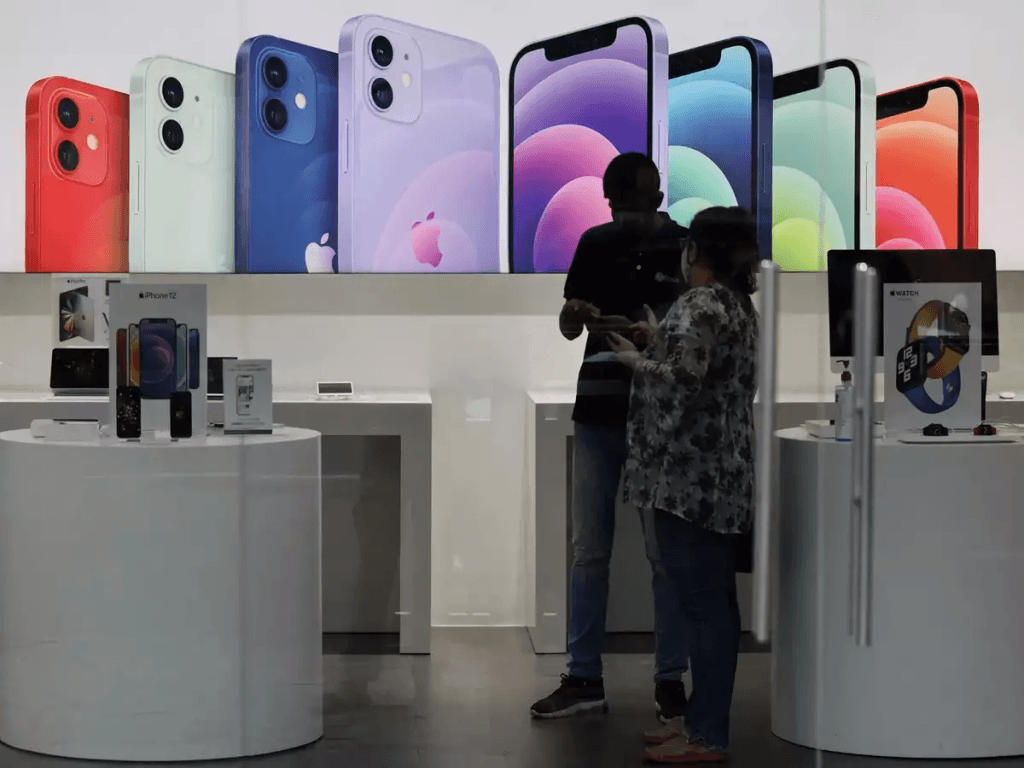 So, what's your takeaway from the brand?
Build an image that reflects people, strengthen a heart-to-heart connection with them through your products and retain trustworthiness by making them feel that what they get is numero uno!
When it comes to marketing, go with the flow!
That's right!
Marketing is often considered to be the backbone of a successful brand, be it a startup, a company in business for some time, or a business that is thriving, and there are several reasons behind it.
Branding allows you to shape up your ideas, while marketing tends to get that vision into action, a strategy that ensures smooth and worthy facilitation of your plan.
Let's see how
6 reasons why marketing is important for your business
Best way to communicate
Identifying and implementing the right marketing strategy is the best way to improve your brand image. It is also the one and only technique to discover your target audience.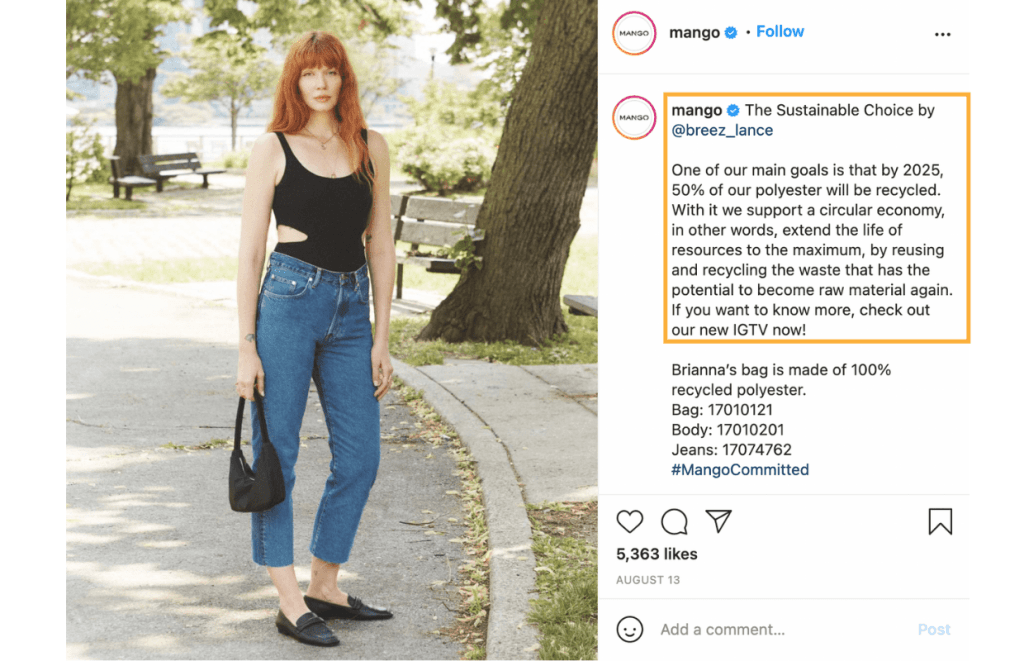 Mango pulls in a chunk of its annual revenue via Instagram posts and ads and with their tag #MangoGirls generating $1.5 million alone, proving it is their best way to promote new launches, revamp existing ones and get the message of what the company is up to to the customers.
Helps to identify your target audience
A good marketing strategy is the key to identifying who your target audience is. If your current marketing strategy draws in maximum sales from a certain age group/gender of the audience, that is your base.
KFC for example recently introduced several new items including its latest biriyani bucket in India after analyzing popular demand for the food item being in the country.
Effective revenue/website traffic generator
Marketing is the best and most effective revenue generator. Several forms of marketing such as those via pop-up clicks or on social media links to brand websites help in publicizing the easy ways to connect to potential customers.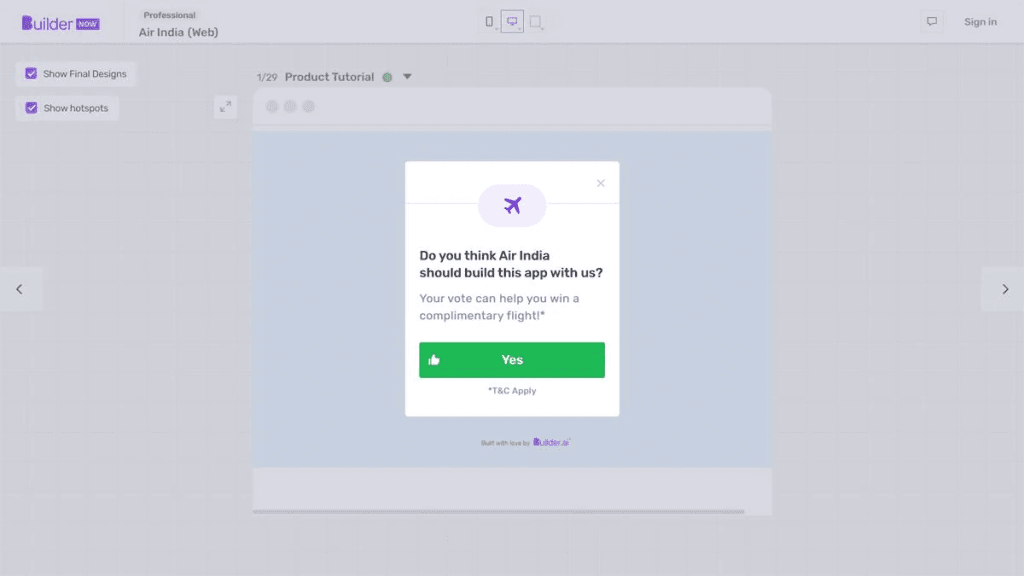 Reputation builder
A well-designed marketing campaign is vital to a brand being in the good books of customers. It helps a consumer decide on why they should choose your label over a competitor and establishes your uniqueness and credibility.
Examples include ad campaigns designed by Coca-Cola with the slogan, open happiness which seeks to convey the message that their product brings assured smiles, which is important in building an emotional connection with the consumer.
Facilitates persistent growth
Perhaps the secret to a thriving business is how well-marketed its product is, and the best way to do that is via customer engagement. American Express encourages discussions via a community named Open Forum that actively engages industry experts and consumers and helps them get insights into how the brand works. Educating your audience on how your business works are the stepping stone toward its growth.
Keeps consumers informed on what you plan to do
Marketing is an amazing tool to keep your customers informed about what you plan to do in the future – launch new products, collaborate or go for a brand redesign. Phrases like coming soon can get buyers excited about what new ventures you wish to undertake and gets the word out to their acquaintances who might form your potential base.
Now that we know why marketing is essential for a company, let us get into what's trending in that world?
Oh, you know it before I said. Digital marketing!
What is digital marketing?
Digital marketing refers to reaching out to consumers via promotions delivered through websites, email, newsletters, social media, search engines, etc. to get more people to engage with and discover a particular business.
This is an effective tool especially if you are a startup since millions of people on the net are always willing to discover something new. It's your chance to get noticed and make people land on your webpage, to say the least.
Brand Marketing Strategy: The Full Story – You can read more about Brand Marketing from Outbrain.
4 tips on how to create a digital marketing plan
Identify and build your niche
This is the first and most important step for successful digital marketing is identifying your niche, in this case, the platform you choose to focus on to get your message out to the audience.
Irrespective of what your highlight is, it's vital to invest in a website and base your marketing plan around it. Even if you choose to make Instagram or LinkedIn promotion the focal point, plan it in a way such that the traffic ultimately gets directed to your web page since that is where your audience will find all they need to know about you as a brand.
Investing in and learning about Search Engine Optimization (SEO) is important to get the desired number of people on your website and helps you find a place in the digital world.
Once you identify a niche, run a SWOT analysis and find out what gives you the edge, the areas you need to work on, your potential in the area and who are your competitors. This will help you shape up a marketing plan and cater to each of them as and when required, in short, help build your business.
Setting a financial limit is a salient feature of a successful digital marketing plan. While deciding on a budget it's important to take into account the company's current revenue, goals, results, location, and profitability of the plan it is about to embark on.
Not calculating these costs can do a brand irreparable harm and lose valuable capital that could have been utilized in the production process.
Once you have everything in place, it's time to innovate!
Hundreds of businesses might be doing similar if not exactly what you are up to. Then what is it that makes you stand out?
Using the artsy genius in you and creating catchy taglines, a super attractive brand logo, colorful posts, and an affable approach!
Airbnb for example uses photos clicked by owners and guests in their Instagram posts and that not only assures the audience of where they are choosing to put their money.
By now, you are aware of how to plan your marketing ideas and invest the right amount of time and effort. But, hey! Don't make these 3 mistakes or else your well-crafted plan goes down the wrong lane.
3 marketing mistakes to avoid at all costs
Not invest in market research
When you are identifying your target audience, it is essential to go through what they might prefer and create content accordingly.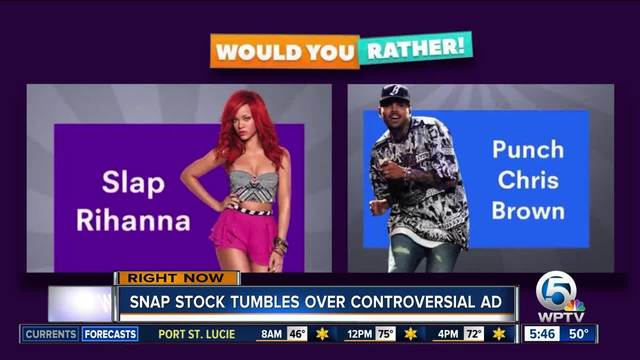 In 2018, Snapchat came up with a would you rather ad that asked users would they slap Rihanna or punch Chris Brown. The timing proved to be fatally wrong since the duo's domestic violence case was very much in rage and had the company take down the campaign and issue an apology.
In simple terms, sound tone-deaf. Even if you plan a light-hearted and fun post, remember to analyze how it would sound to your audience.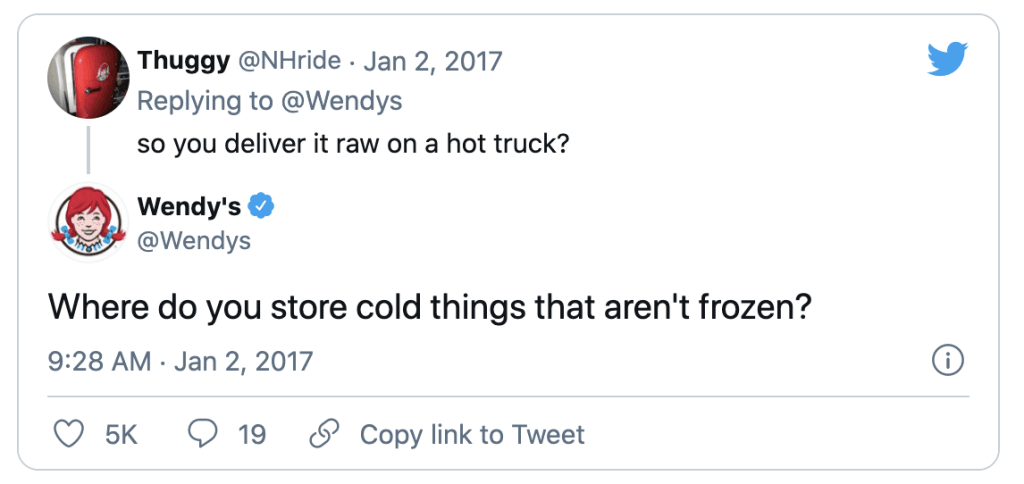 Wendy's, in 2017, got into a Twitter battle with customers on whether they serve fresh beef or not to which the brand responded by posting a meme of Pepe the frog.
This did not go down well with the audience since Pepe was used by white supremacists for the presidential elections just a few days earlier. The company took down the post but by that time, their audience certainly was disappointed.
Make sure to give out the right message
While creating an inclusive and effective marketing plan, make sure it spans the way you envisioned.
In 2017, Dove launched a limited range of body-positive packaging in England which seemed to resemble body shapes, and came under fire for stereotyping a woman's figure.
Instead of the body positivity message the brand has sought to spread, it ended up with a shape conscious one.
A good advertisement can get you places: it is time to get going
When it comes to advertising, what's the very first thing that pops into your mind?
That pretty rug you saw as a sponsored post on Instagram, the beautiful apartment complex on a billboard while driving down, or a travel package while going through the web during work?
A good advertisement leaves an impression and this is where you should think about investing your funds and creativity.
5 important components of an effective ad campaign
The quickest way to grab consumer attention is through building phrases that instantly click with them.
L'Oréal Paris' Because you're worth it tagline successfully tapped onto their target audience (women) and made them feel beautiful and special, thereby creating a feeling that they deserve to use a product by the company.
Such one-liners can not just highlight your values as a business but help penetrate the market faster and more efficiently.
Provide irresistible offers
Success tip 101 for a great ad campaign – offers that can't be refused!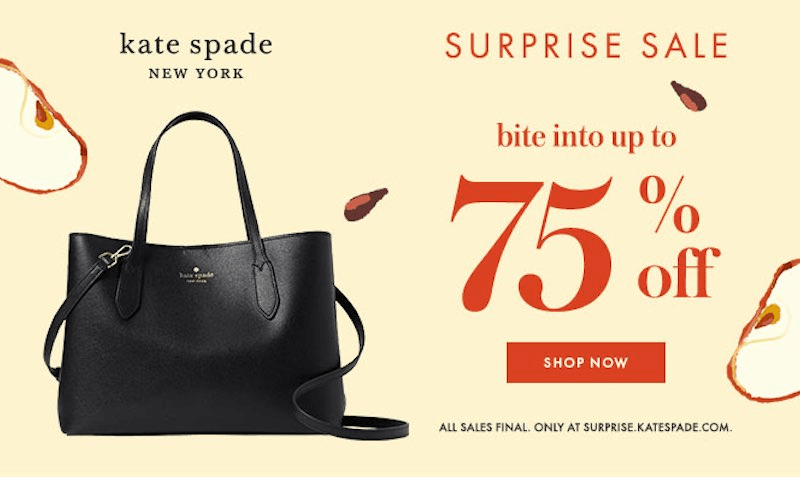 Massive discount offers, 1+1 combos, free shipping popups, etc. are some of the best examples to grab your audiences' attention and make them want to know more.
Call to action – urge customers to buy
No ad campaign is effective unless you find people who actually go ahead and make a purchase.
When you are urging your audience to buy from you, give them reasons as to why they should go ahead with it.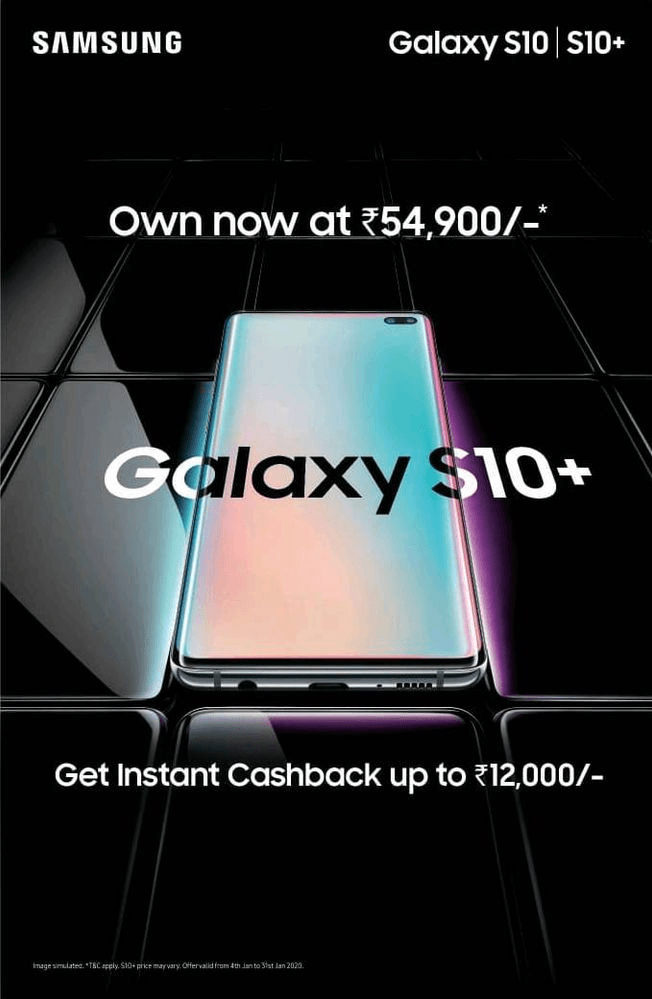 For example, Samsung often comes up with cashback offers the moment you make a purchase within a certain period, stirring interest that ultimately ends up with a procure.
This is particularly applicable when you are into digital promotion and rely on Instagram/Twitter/Facebook posts to get more brand engagement.
Choosing the appropriate slot according to the metrics of your previous posts is a good way to reach out to more people, and schedule your posts according.
Any successful advertisement campaign follows a design that is not just pleasing to look at but also sends out a strong message about the brand's vision and values.
Pedigree's ad with graphics that said, A dog makes your life happier, adopt is a brilliant example of how the company spread the message of pet adoption over purchase.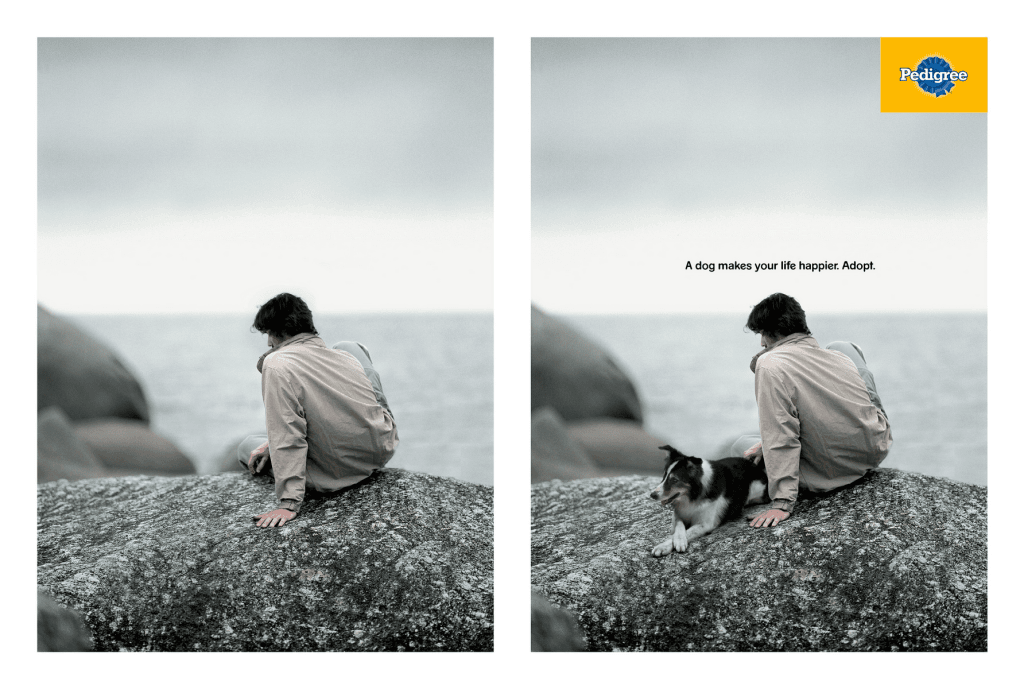 Working out interesting graphics or pictures that tell a story helps gain quick attention but holds that on for long.
Which is the best time to advertise if you are…
Start promoting when a lot of your groundwork is done, that is, your product is completely ready to be launched. Drop a preview and stir users interest with a coming soon tag, eventually announce a date and then showcase the product.
UberEats came out with a pre launch campaign before officially getting into the market which helped create a lot of buzz.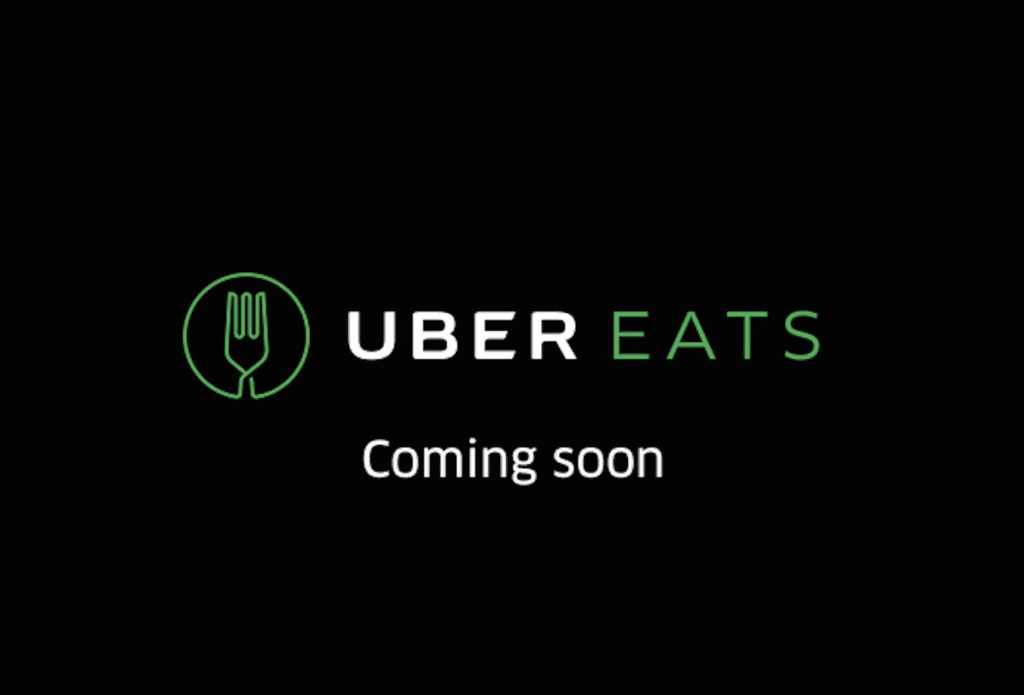 Advertisement is a continuous process and industry experience has already acquainted you with that.
An important tip here is to focus on what you offer while others don't – yes, off-season bonanzas! A lot of people like to avail of a product or service at a time the demand isn't sky high and prices expected to be low. Offering exciting takeaways at this time can help you grow as a brand.
Trivago, for instance offers exciting discounts during the month of April, a usually unfavorable travel season almost every year. Bookings or travel during this period allow buyers to grab rates that are unseen for otherwise.
If you are a name that is globally known and appreciated, your ads must reflect that.
Launch events and post-release ads are what people look forward to and these are meant to stand out.
Apple events, for example are the most anticipated happenings and get both the media and general audience equally enthralled – a never-seen before experience that never fails to live up the the brand's image.
Branding vs Marketing vs Advertising – Nike Examples
Nike is a great example of how branding, marketing, and advertising all work together.
Nike is a great example of how branding, marketing, and advertising all work together.
Branding
Marketing
Advertising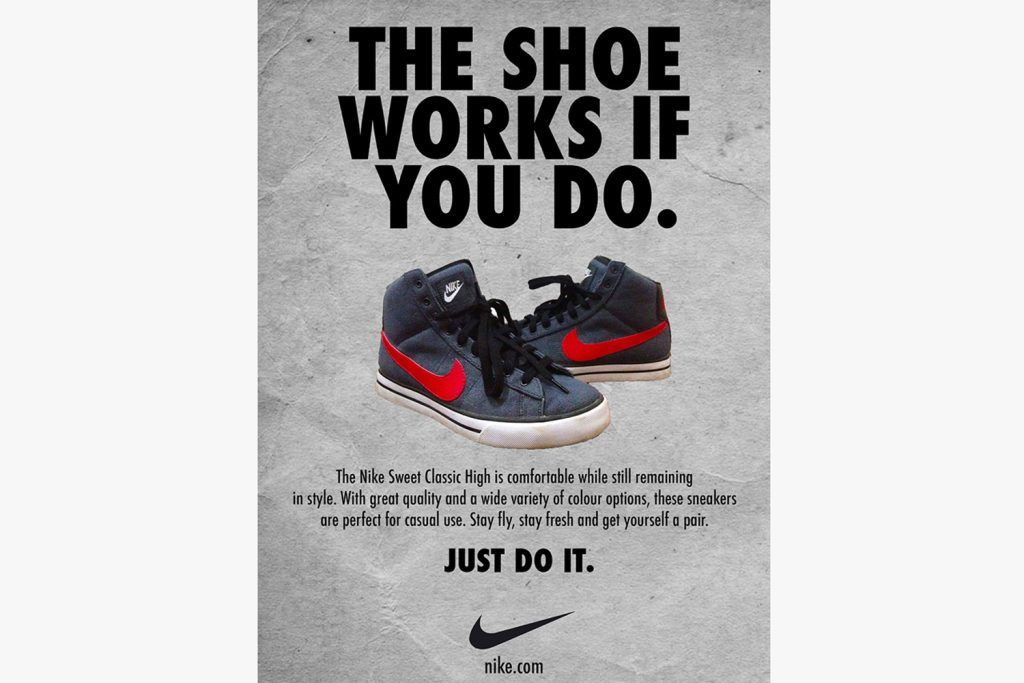 Branding is the process of strategically shaping the public perception of your business and whatever it is you're selling. 

Marketing is the process of learning about your target customers through market research, understanding their problems, and showing them how your product can help them solve one or more of those problems. 
Advertising is a marketing tactic that requires you to pay a third party to display an advertisement for your business during a set period of time. 
If you're just beginning to build your business, start with branding, but don't get caught up getting it perfect right away. Immediately start marketing and start having conversations with your customers and advertise.
Your brand sits at the core of everything you will do as a business. And it will directly influence how and why you market and advertise.
Need more ideas to build your business?
We, at Everything Design build strategies that are sure to help you build the business you've always thought about. From building flawless taglines to getting your website to the top, get in touch and leave your worries to us.