Marketing is all about storytelling!
Don't we all say and hear this the most?
Unless you tell an impressive story about your product, not many interests will likely be sparked. But, have you thought about building a product with its own tales to tell?
The data, technology, and everything else aside, if you cannot connect with your customers via what you have on offer, or spark their curiosity with something new and compelling, you will be lost in the sea of things- unnoticed.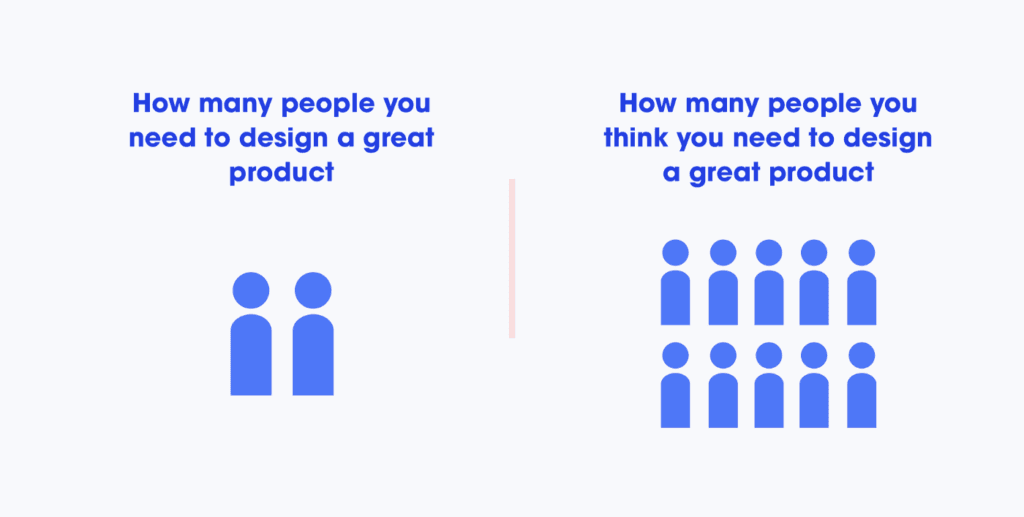 Your next questions are definitely gonna be how to build this 'great product' then? Should I focus on creating something out of the box? How to know who my target audience can be? And at the core what even is a great product?
What makes a product great?
Now, there might be several perspectives on what a good idea is. What might appear brilliant to you, could be quite bourgeois to someone else. So, how to know whether your idea is worth it or not?
Follow these basic fundamentals:
Comes with a great design since you don't just have to be great but look stunning too. Good-looking products attract more customers than average-looking ones.
Engages your team in forming the product since there's always a hunt for new ideas. It makes them think from both an innovator and receiver point of view and also helps the business receive constructive feedback on things that can be improved.
Developing a great product requires the skills of both product marketing and product management. Product marketing is required for positioning, messaging, and the right product adoption, while product management sets out the vision, identifies pain points, and develops a product that solves them. To stay focused on building a great product, here are 4 fundamentals to keep in mind:
How to build a great product?
4 things to keep in mind while formulating your product ideas
Identify and highlight its most useful features
When building a product, the most important thing to keep in mind is how serviceable it is going to be. It is easy to add in several features and make a product appear fancy. However, which of those will your potential buyer really need and use? Therefore, it's vital to identify and build what the user finds useful.
Adequate market research will help analyze the demand for your product and provide insights into customer needs. Gather all existing information about the market you plan to penetrate and conduct competitive research to identify your strengths, weaknesses, prospects, and potential competitors. Build your idea based on these results to ensure you stand out!
Define your target market
Defining your target audience gives you that initial understanding of you might be your potential customers, their expectations, and what their likes and dislikes are. It also gives an insight into how to market your product to them. Before launching your product, speak to the audience you're looking to attract. Reach out via Twitter, Instagram, or LinkedIn and invite them for short conversations based on what do they look for in a product? what do they expect to gain? the price range they prefer and what are their preferences. This will give you a clear idea of how to go about building your product.
Analyze potential audience feedback and educate them about your product
An essential step towards building a good product is understanding user feedback and incorporating it back into the system. After you have an idea of what your potential buyer wants from the market, modify the product you are in the process of building and let these same people know that you got what they had been looking for. Enlighten them on your idea and why you chose to go ahead with it. This will not just make them interested to learn more but will also get you your very first real customers!
Mmm, so you're a little clear on the hows and whats of product-building! Now, let me take you a step ahead with the best example in the market right now – Apple! The products most of us heart (and own/wish to own at least one, right?)
So, does apple undertake active promotion of their product range? Hire brand ambassadors and puts out ads on all social platforms almost often? Nah!
Do they build ads offering attractive buying options? Nope! They tempt you with that one ad and there lies the catch! You're attracted and instantly check out what it is. Great marketing, huh? Wrong! The product is great enough to create its own market! Let's take a look!
Apple: It's time to think different!
Apple is a product company. A name that has built itself around the devices it produces – beginning with the first-of-a-kind iPod to the latest iPad Pro
The brand has always been about unique innovation and bringing unimaginable ideas to the table, a classic example of product centricity. It makes efficient use of available technology to give rise to newer and better versions of existing digital ideas. But in doing so did Apple not study the consumer market at all and went ahead with the idea of catering to the widest possible customer base?
No-uh!
What makes Apple stand out?
The human touch that is implemented in technology!
Apple never lets its designers lead product innovation. It directs them to create something that they would want to use as a consumer, implying that the design puts the consumer first — centered on their needs, benefits, and ideologies.
The brand also understands that customers' wants have been following an uptick. Surely, we, as purchasers aren't satisfied for long. Apple has embraced this and works constantly to improve its devices based on what purchasers might look forward to, often making changes that a lot of customers didn't know they required until the latest version is released.
A noteworthy feature of the company is that it understands the value of making customers its brand ambassadors.
Instead of going into elaborate brand endorsements with well-known faces, the company turns its customers into fans who can't wait to speak about their unique experiences to acquaintances — how much they love Apple products and why they do so.
The excellent #ShotoniPhone campaign gives users a unique chance to feature on Apple's social media and tell their story about how an iPhone captured their timeless experiences forever.
Apple's key idea has been telling stories through its products, stories the consumer feels connects with, turning their great products into great stories!
So, what's the takeaway? Build a product that markets itself, rather than you marketing what you have on offer!
4Ps of Marketing – One of them is Product
This is what a lot of brands forgot along the way. It is so basic and often missed.
With aggressive sales tactics there are few brands who managed to sell bad products for a while, but how many of them actually last? I would say none.
Great product makes marketing and thus sales easier.
In the marketing and sales funnel, a lot of people are not ready to buy your product. And most companies are just marketing to the people who are ready to buy, and its a crowded, noisy market.
There are companies who realise the importance of the product in the 4Ps of marketing. The new age name for it is product led growth.
What is Product Led Growth?
Product-led growth (PLG) is a business methodology in which user acquisition, expansion, conversion, and retention are all driven primarily by the product itself. It creates company-wide alignment across teams—from engineering to sales and marketing—around the product as the largest source of sustainable, scalable business growth.
Examples of product-led B2B companies:
Examples of product-led B2C companies:
There are three reasons why using a product-led growth strategy can sustain and grow your business.
Startups are more expensive to grow.
Buyers now prefer to self-educate.
Product experiences have become an essential part of the buying process – that is why you should invest in service design.
Why the best marketing strategy is to create a great product?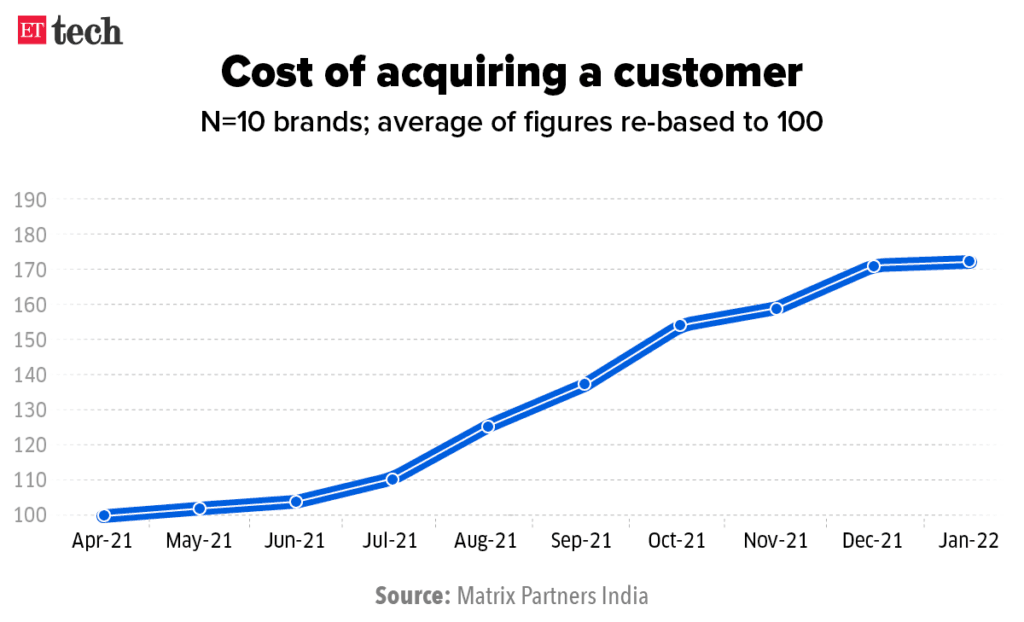 In such a scenario, especially when the 'grow at all costs' days are firmly behind us, founders and growth teams often grappe with three core questions:
Why is CAC ballooning?
What's the right CAC for my business?
What can I do about ballooning CAC, especially as an early-stage company?
The answer to the third question – let your product drive your brand. Let your product give you word of mouth marketing. Let word of mouth be one the key strategy for customer acquisition.
As Paul Graham, founder of Y Combinator, states, "The more it costs you to sell something, the more it will cost others to buy it." In short, a sales-led strategy passes costs to consumers that have no connection to the product value.
How The Product-Led Marketing Model Works?
Product-led marketing is a life raft that will save you from the flood of rising customer acquisition costs and decreasing willingness to pay for your product. To build a successful product-led business, you need to do the following:
Understand what value you bring to the table for your customers.
Make sure you communicate that value to your customer in a way that is relevant to them.
Deliver on that value.
Need help with your product ideas?
We, at Everything Design, help you develop a strategy that aligns your product vision with what the market is looking for, for we don't just market good ideas, we help you formulate them! Drop us a text on WhatsApp or email your ideas today!