Your website is the stepping stone to a bang-on marketing strategy.
In an age of instant communications, any company that intends to make a mark will need to build and maintain user-friendly and engaging websites that are mobile-friendly and ensure attracting and keeping customers. But, is building a website enough?
Well, nope.
Coming up with a great website design that might instantly stir up interest is not enough! Because at the end of the day your website doesn't only mean design and development, it is a tool for analyzing how much you traffic you gain and how many of them actually engage with and buy your products rather than simply browsing through.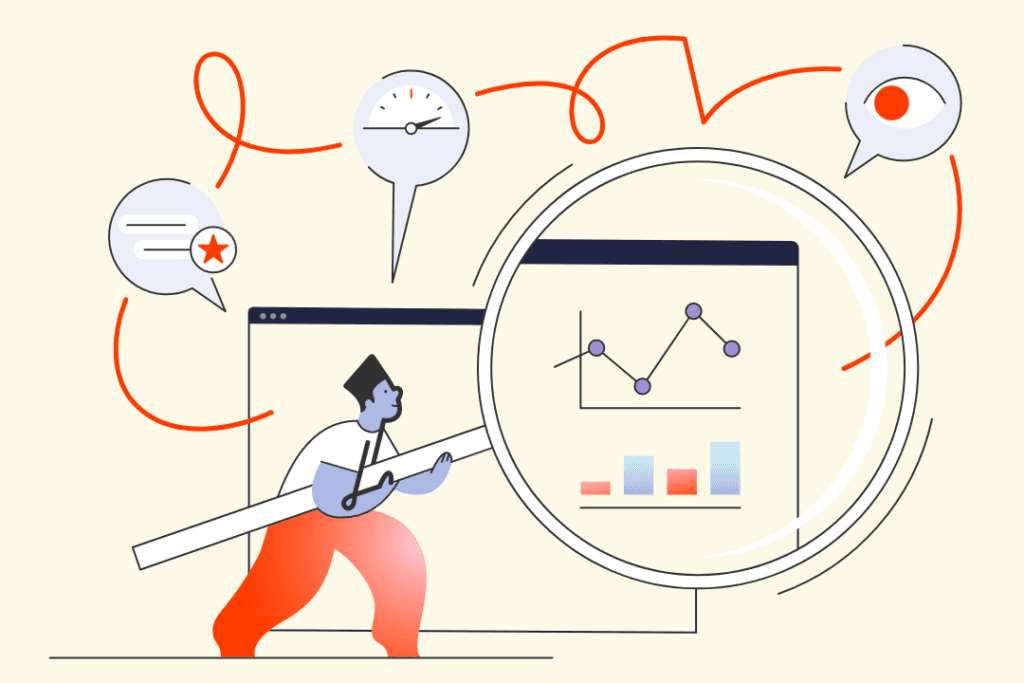 Confused? Don't be!
Let me walk you through why your website is an important marketing tool that shouldn't just stick to design and development!
Why is a website important for your business?
Your website is perhaps the first contact point with a potential customer – a place where they come to know about your business and most importantly what is in it for them and how to achieve it.
5 reasons why you must have a website
Builds credibility about your business: One of the main reasons you should have a website for your business is to increase your organization's credibility. Without a website, people may question your authenticity as a business. Having a website is an opportunity to make a great first impression and give people the idea that you're a real business.
Shows who you are as a brand: Showing your brand perspective to your prospective customers is one of the most important things that you can do. If you have multiple customer micro-segments, personalization can take your website to the next level as well. A unique and clear message that will resonate with your customers immediately will keep them engaged.
Enable web services that help you gain organic traffic: Once you're online and have an SEO-optimized website, you have a chance of showing up in Google search results. This means that when people are searching for a product or service, there is a chance your website will show up in the results.
Best digital marketing tool: If you plan on leveling up on your digital marketing for an uptick in leads and growing your business, you'll likely want to drive traffic to a website or landing page. A potential customer visiting your website not just gets an idea of what you do but also what you have done to date – projects are undertaken, content management, accomplishments, and existing customer reviews.
Updates about your work: Since your website is up 24/7, it's the perfect place to post updates and announcements to your customers. It keeps them up to date on everything that you're doing. When something is particularly relevant to them, it increases the chance of them spreading the word to friends and acquaintances, and you end up being noticed!
Mmm, that perhaps gave you an idea of why a website is important for you (and probably a hint towards why it should fall under your marketing and sales department)! But, a website is all about design, isn't this?
You getting this right, mate! The success of your brand (website) = design + marketing!
Your Website Needs A Design Team With A Clear Vision
If your website looks unappealing or outdated, your audience will immediately have a negative impression of your business. Therefore, you need a team that understands your brand and puts forward a design that highlights your values.
You don't need an army but to get your copy, website visual design, and navigation right, you need at least three experts.
Copywriter
Designer
Developer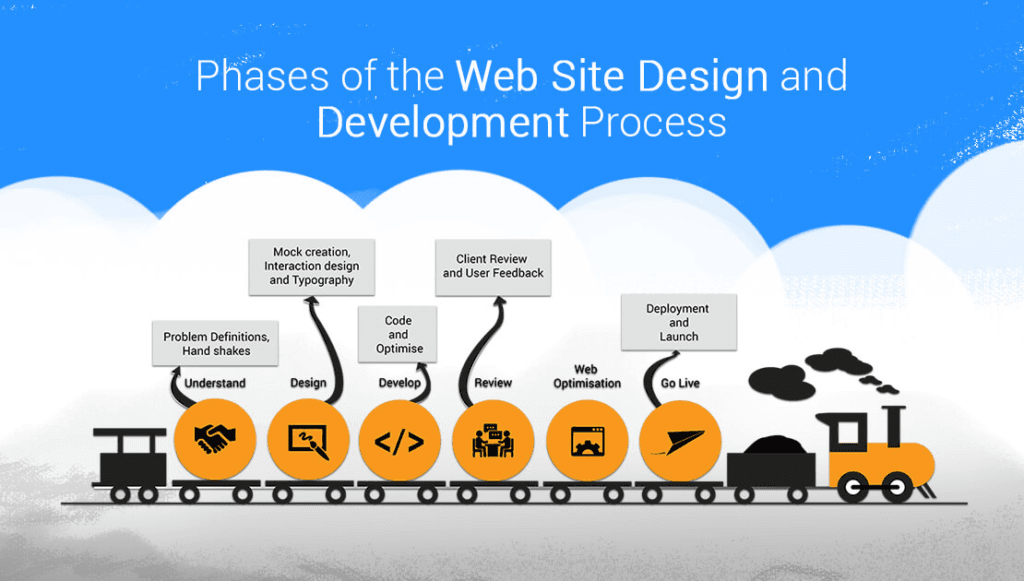 Even now I would say I am simplifying the team. So let's see who do we need, not from a job title perspective, but from a job function perspective.
A website strategist who can see through the business goals, and audience and come up with the website information flow.
Copywriter who can write catchy headlines which makes a visitor engaging and scrolling and ultimately drive towards the call to action.
A content writer who can write content about the brand, product, or service you are selling.
A designer who can visually make the website work. There is UX, UI, and Visual Design to be considered here. If the designer can do some animations, and interactions the better.
A developer who can put it all together and make the website live.
But, then why should your website be under marketing and sales? Shouldn't it be design and development since the team is carrying out all the major work concerning your website?
The truth is, unless your marketing team comes into the picture, the content produced by your designers and developers holds no good!
Think of the last time you were on a beautifully designed website and you could not find what you needed?
What did you do?
Most likely, you did not marvel at the design and search for a telephone number to call. You just went elsewhere. Unfortunately, visitors are probably doing this on your website as well. But if you start to think of your website as beyond design and development, you can bring an end to this.
Let's find out how!
4 reasons why your website should be under marketing and sales and not design and development
Reaching out to the right audience: You create some fabulous content for your website but who gets it out to the audience? The marketing folks!
A lot of information regarding a business is gained via browsing its website: what a brand's potential customers see and read, shapes the perception of the company or brand in their decision-making process, and your marketing team gets it out to the potential buyers via your social media channels, pop-ups, and ads on related websites.
Leaving your SEO tasks in the hands of experts will certainly be very helpful because these experts have the right tools and techniques for effective business website marketing. Your development team can set up the domain, and take care of website audits such as coding, tagging, etc. monitoring and maintaining web pages but without the marketing team into keyword research, and SEO-friendly content development, it is futile.
Marketers help to utilize technology better: When combined with the right set of tools or software, technology can elevate the growth of your business by leaps & bounds, and this is not an exclusive feature of your development team. Numerous marketing tools can work towards the betterment of your website and (trust me on this) your marketing team is better at identifying these than your design or development team.
For example, Yoast is an SEO plug-in for WordPress often used by website marketers that are updated every two weeks and reflects Google's algorithm. However, it is also focused on the overall readability of your content advising where to place keywords and internal links, and helping choose cornerstone content that makes your site rank higher, something which your design team solely can't identify!
Then, who should you hire to build your website?
The Marketing Strategist – the person who turns goals into reality
The Designer – is the person who gets you noticed, in a good way.
The Developer – the person who makes it work seamlessly
The Content Specialist– the person who translates your story
The Project Manager – is the person who ensures everyone's plan works together
The SEO Consultant– the person to make sure, when you build it, people come
Your website is an indispensable marketing tool and an integral part of your brand development process irrespective of what your business focuses on. The design team can build the ground but it is the marketing team that builds the house.
Looking for a website development team that brings out the best of both design and marketing?
We, at Everything Design, believe your website is your most valuable marketing asset, acting as your pitch for potential customers. Connect with us and let us take you through a web design experience that is both effective and efficient. WhatsApp or drop us an email today!