Lets see what sendinblue is all about and how they are on boarding their clients.
In my case I already had some information on what sendinblue might be about, that is when I decided to go to the website and check it out. Otherwise the name sendinblue or the main copy on the website is not giving me much information. The animation on the first fold is very cool and it grabs attention. The copy under the heading is alright as it says it is a complete sales and marketing toolbox.
The site title says "All your digital marketing tools in one place", to me that is a better heading that prepare for takeoff. And for a company who have a chat product I can't see that on the website. Also I sent them a mail using the form available, never got any response.
Anyway lets dive into the on-boarding.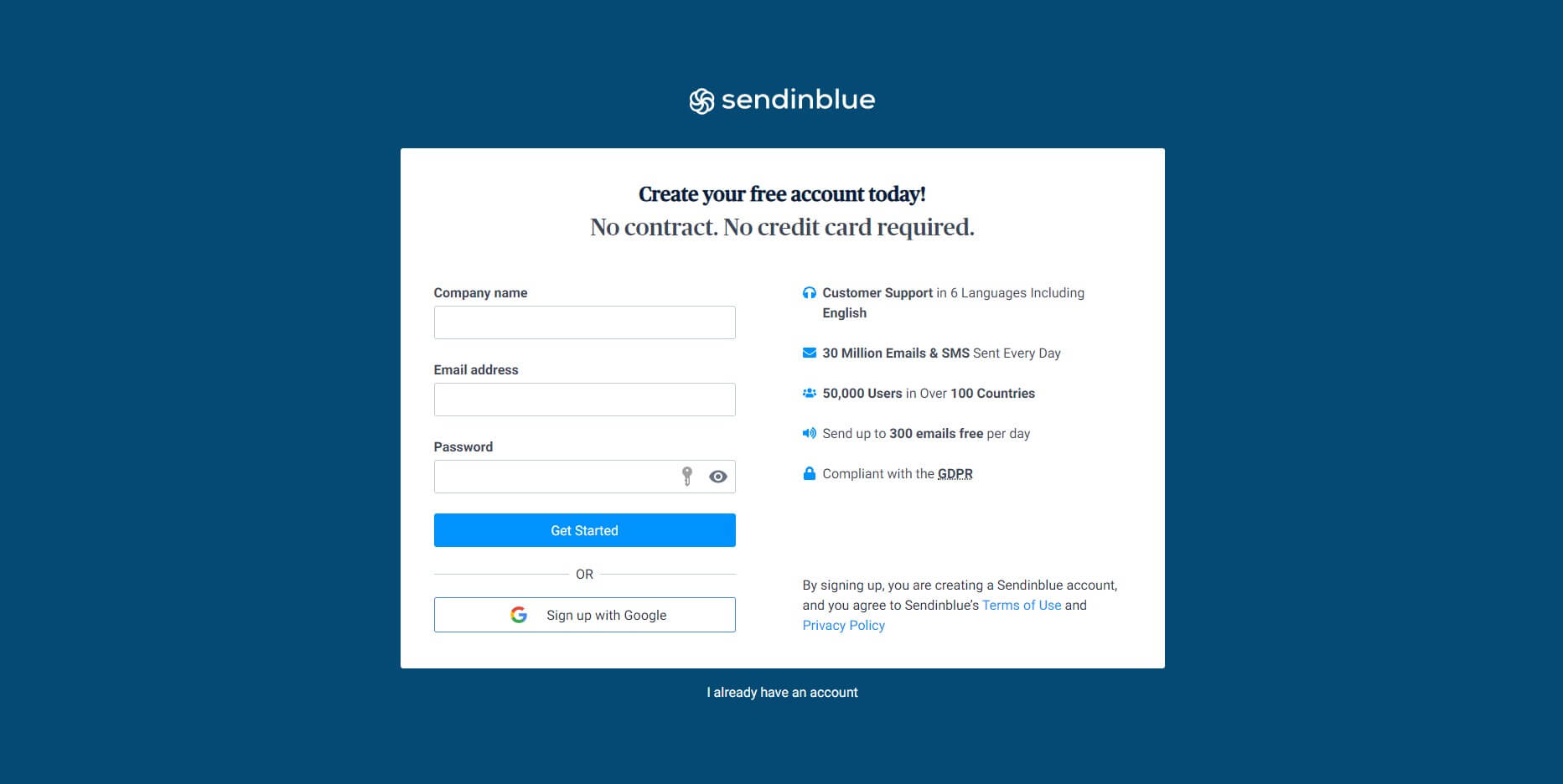 The brand identity and brand name is present, but the page is still very blank.
Heading is to the point, option to sign up without credit card increases the chances for more sign ups.
In the form there is no indication of what is required and what are optional. Even though there are only 3 fields in which two will be mandatory it is better to provide such cues. Get Started is a a nice way to welcome someone. The features on the right side is a way of giving reassurance that you are making the right choice.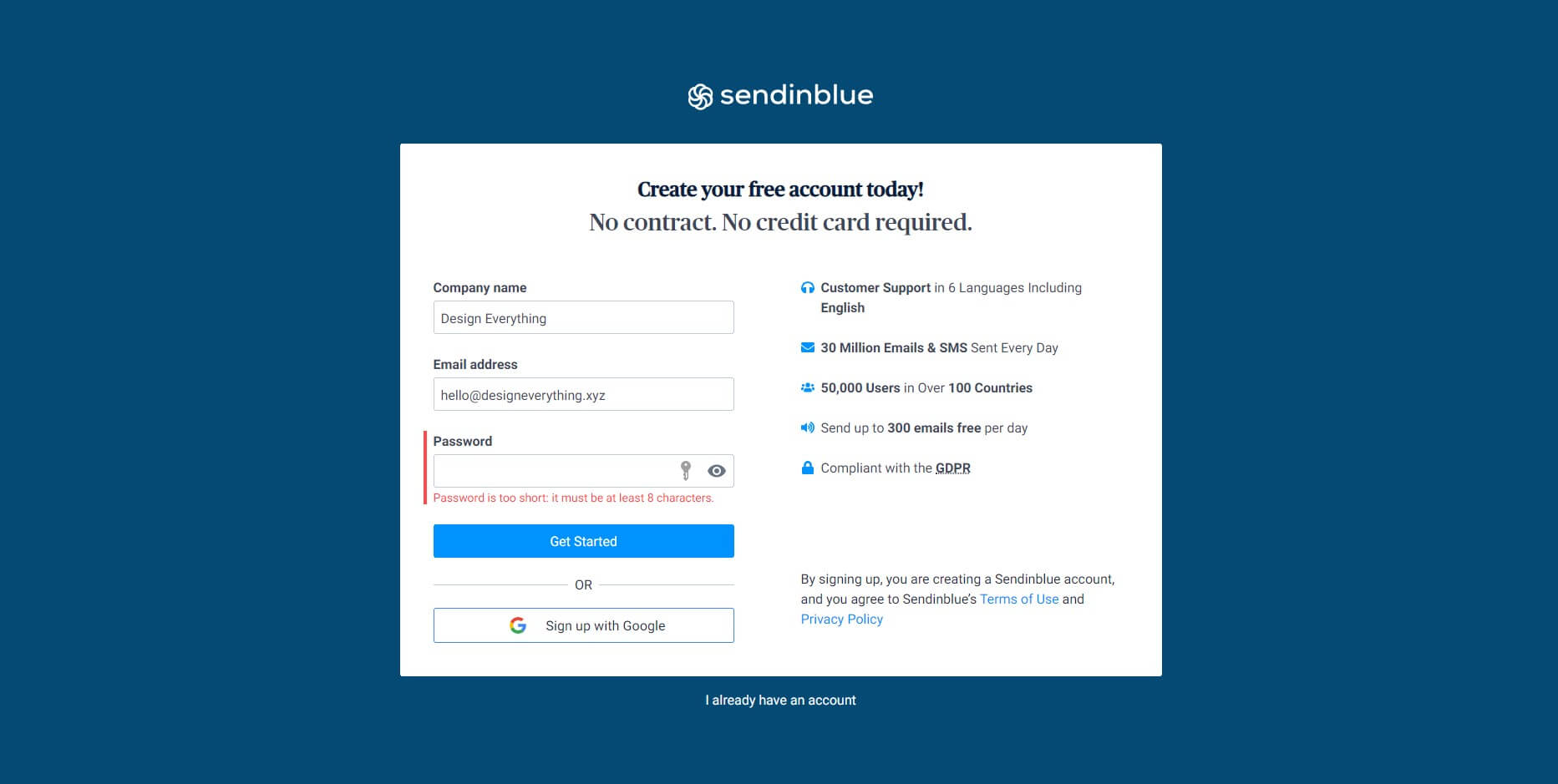 You could have told me that password should be 8 characters in the beginning itself. Also company name is mandatory apparently. And it just allowed me to put a password "12345678". I doesn't look that you are concerned about my account's security.
Now that looks like a page from a different website. And the copy is not at all welcoming. Check your emails? Really?
Now let's go back and see what is it like to Sign Up with Google.
It is asking to add various details to complete the profile. It is also allowing me to skip.
Again it does now show which field is mandatory and which are not until I press the button to move to the next page. I choose to complete the profile, however as it was keep on asking me fill the mandatory fields one after the another it was very annoying. It did not even show all the mandatory fields at once, whenever I press complete my profile it showed me one mandatory field which I did not fill. Then on the next press, it showed me the next. Imagine this happening for 5 fields.
Anyway skip option saved me for now.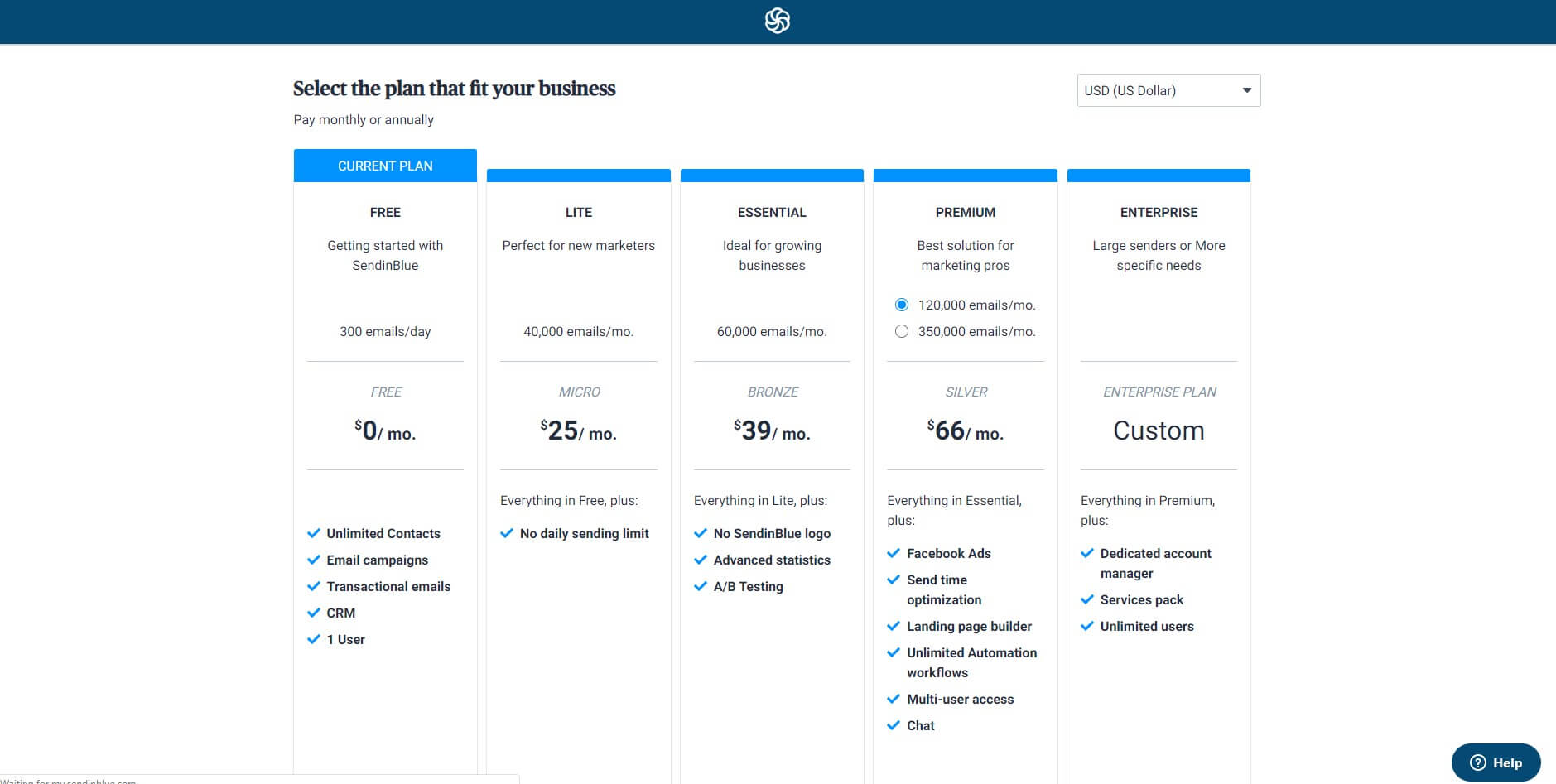 Asking to select the plan and is telling me that I can pay monthly or yearly. However I don't know what benefit I have by paying yearly. The option to choose the currency is a good way to help the user considering the fact that users are from all over the world. Now suddenly there is a help button, however the help wasn't page specific.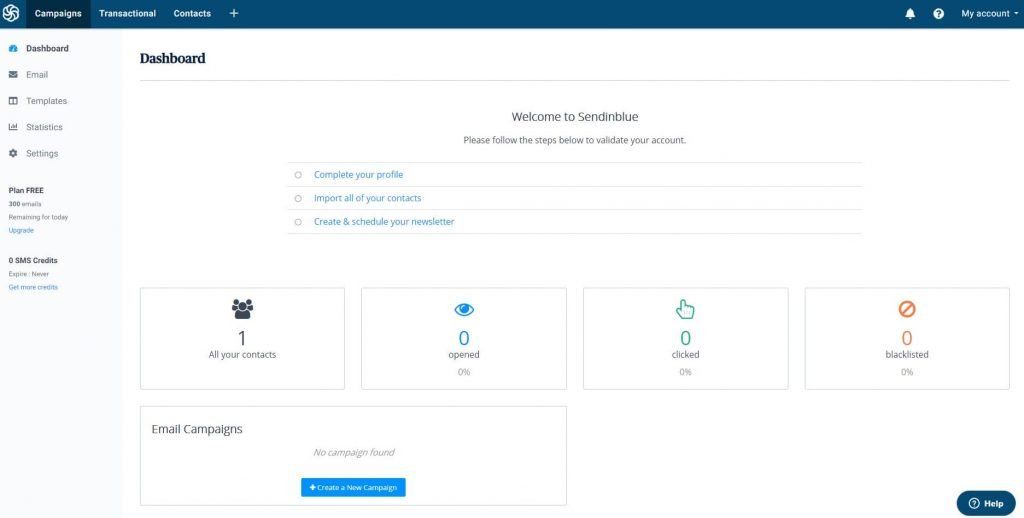 What should I do first?
It is asking to follow few steps to validate the account, so now I need to face the profile page again. Other than these three steps I don't see much support to show me around. Those boxes with the stats are irrelevant at this point, not sure why I am seeing them now.
Take Away
For a company who have more than 50,000 users this is not the kind of experience sendinblue should be providing. Simple things like showing which fields are mandatory and once you are on the dashboard helping them to get started by showing them what to do are all part of the UX. It is also important to give them information in byte sized formats. If they feel the product is not easy to use, they will move on. It is our responsibility to not make them feel overwhelmed with 100s of options and features right at the beginning. Remove things which are not required while the user getting used with the new product.
What Is User On-boarding?
User onboarding is a designed series of interactions and/instructions that help the user ease into the product's experience. It can be as simple as a greeting and an explanation or as complex as a series of guided tasks for users to complete. So long as you're providing your users with an on-ramp to the benefits of your product, you're setting them up for success.

Toptal
Why Is On-boarding so Important?
First impressions are rough. On average, nearly one in four users will abandon a mobile app after using it just once. Ouch. And once they've tried your app and left—they're gone. That's why it's absolutely essential to give your users the right-sized onboarding experience for your product.

Toptal
"The main thing you need to know about instructions is that no one is going to read them—at least not until after repeated attempts at 'muddling through' have failed."

Steve Krug
So make it easy and painless for the users without giving them tons of instructions.