What is packaging design?
💡 Packaging design is the process of designing product packaging to securely contain, identify and deliver a product.
That includes choices in material and form as well as graphics, colors and fonts that are used on wrapping, a box, a can, a bottle or any kind of container.
Packaging design is crucial to not only the product itself but to the entire company because it becomes a memorable representation of a brand.
There are three types of packaging, all with different functions and design needs:
Primary – holds your product (for example, a bottle of soda)
Secondary – outer packaging for display and on-shelf storage. Also for protection during transport (e.g. a box with a bottles of soda)
Tertiary – combining multiple packages for storing and logistics, typically seen in warehouses (e.g. a carton with soda bottle labels)
What makes good packaging design!
Any good packaging design, tells a story.
Here is an exercise:
🤔 Think about how you select products in a supermarket or shop?

Usually, you go with what you know, but sometimes you like to give something else a try. What goes through your mind? It could be price, or other features, but most of the time, you'll make a snap decision based on what you see. That's good packaging.
4 Golden rules for packaging design
Make it simple for your customers
While doing a creative work like creating a product package or designing a label, remember the rule – less is more! It is good to be creative while designing but beware of the glitch of overdoing. The package, as well as its label, should be clean and simple. Keeping the label clean does not mean hiding the required information. Give all relevant information on your product package but don't make it too artistic.
Here's a SOLID example! This sauce looks simply simplistic! This packaging design makes it easier for consumers to choose and delivers on clarity.
Communicate your brand correctly
Packaging has the important role of being the main vehicle for messaging and branding, all while protecting the contents inside. It's a big job! The first thing an effective product packaging design does is share correct information about your product.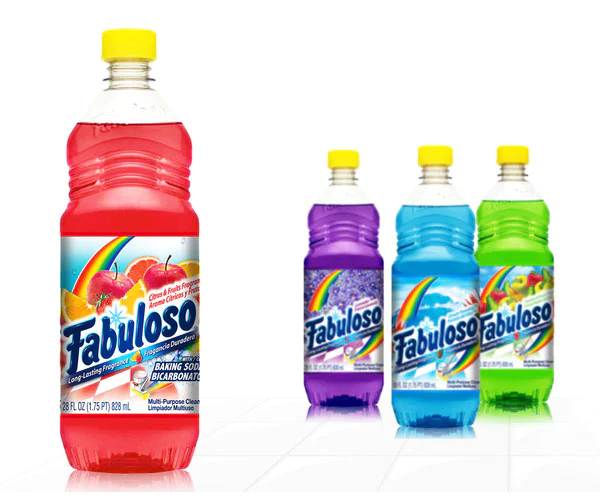 This is a BAD example! This cleaning-product looks dangerously tasty, don't you think? This packaging design might confuse consumers and fail to deliver on clarity.
Think of the brand
Whether you're creating a design for one product, or several, it's vital to let shoppers know where the product is coming from.
Packaging design is a great way to radiate the company's brand.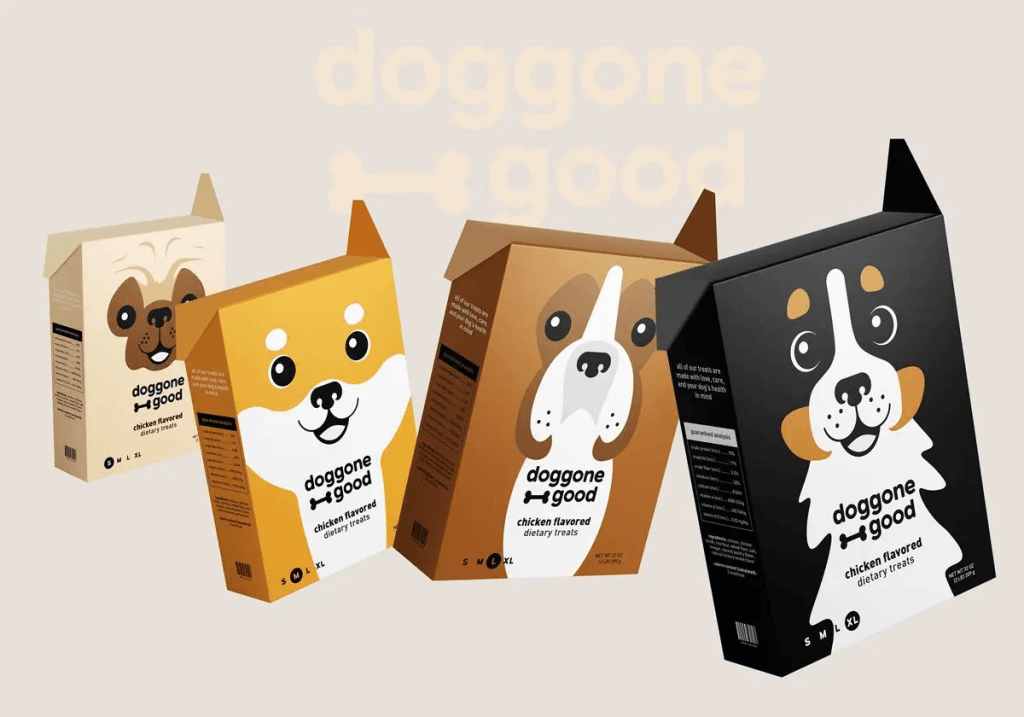 This is a GREAT example! This dog-food looks super cute and clearly communicates the brand.
Make it versatile, to expand across product lines
Consistency amongst products only enhances the amount of recognition a brand receives. Show your company or client that you understand this. You never know when your product booms the market and you start feeling the need to extend your product range. So it is always advisable to keep the scope of extensibility in your product packaging. A good package is always made with the future in mind.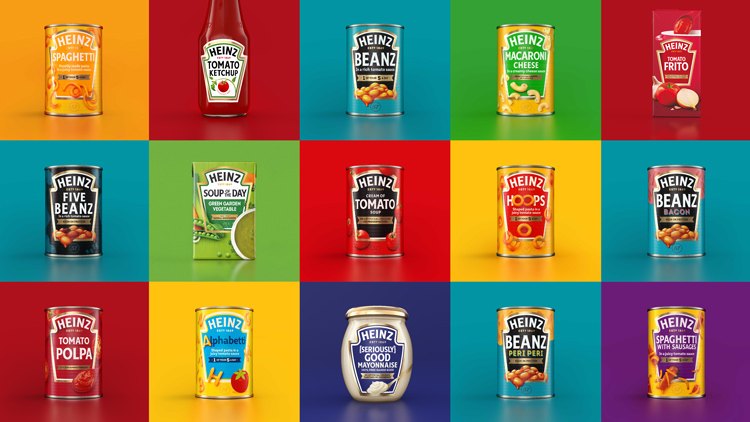 Look at this AMAZING example! Heinz has beautifully captured the essence of versatility without hampering its branding. This not only helps to build customers when they already had a customer base for their Heinz ketchup.
How does packaging design influence consumers?
Your product packaging represents your brand and your promise to deliver a quality experience. Product and performance are important to your brand. But a really great packaging design can also play a vital role in you product sales.
Customers are far more attracted to beauty than functionality.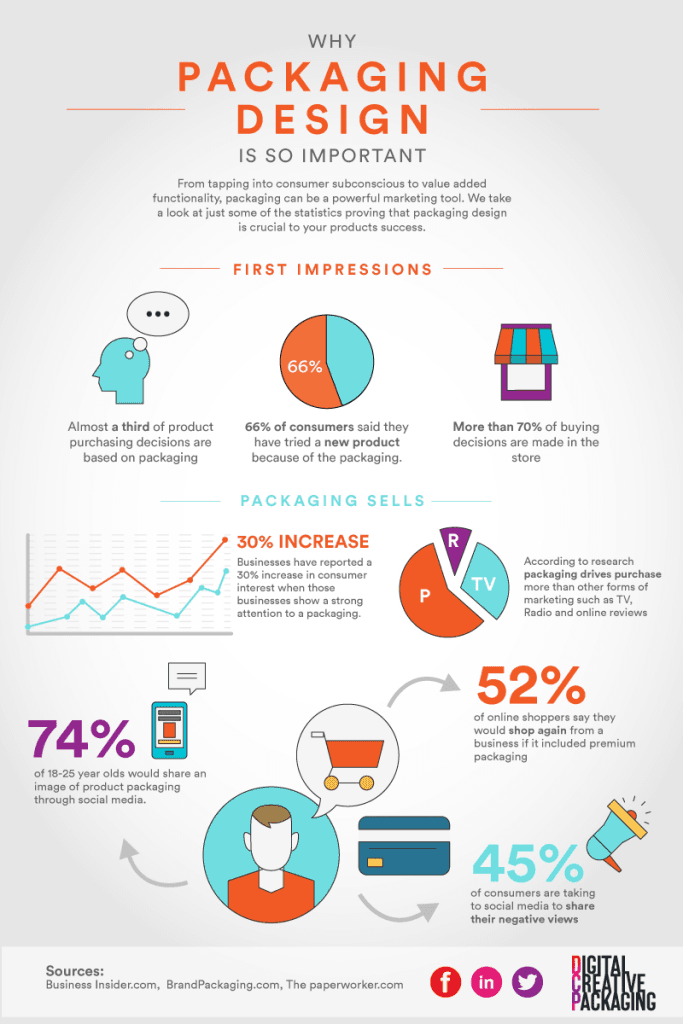 How to start packaging design?
There are three questions you must have the answer to before you start designing the packaging for a product:
What is the product?
This is a no-brainer: What are you selling? How big is it? What materials is it made of? Is it delicate?
For example:
Fuel Beer – a delicate product will require more secure packaging.
E6PR Beer – Something that is with odd dimensions, non-fragile, on the other hand, may require a custom packaging solution instead of an out-of-the-box box.
Who's buying the product?
Who are the people who buy your product? Your packaging needs to appeal to them on a visual and emotional level. A product's packaging should appeal to its ideal consumer; it's important to know who that consumer is before you start the design process.
For example:
Nescafe Coffee – products for young adults may need affordability, user friendly colours and an emotional connect.
Luccari Coffee – affluent customer will need to consider materials, colours, text that create a feeling of luxury.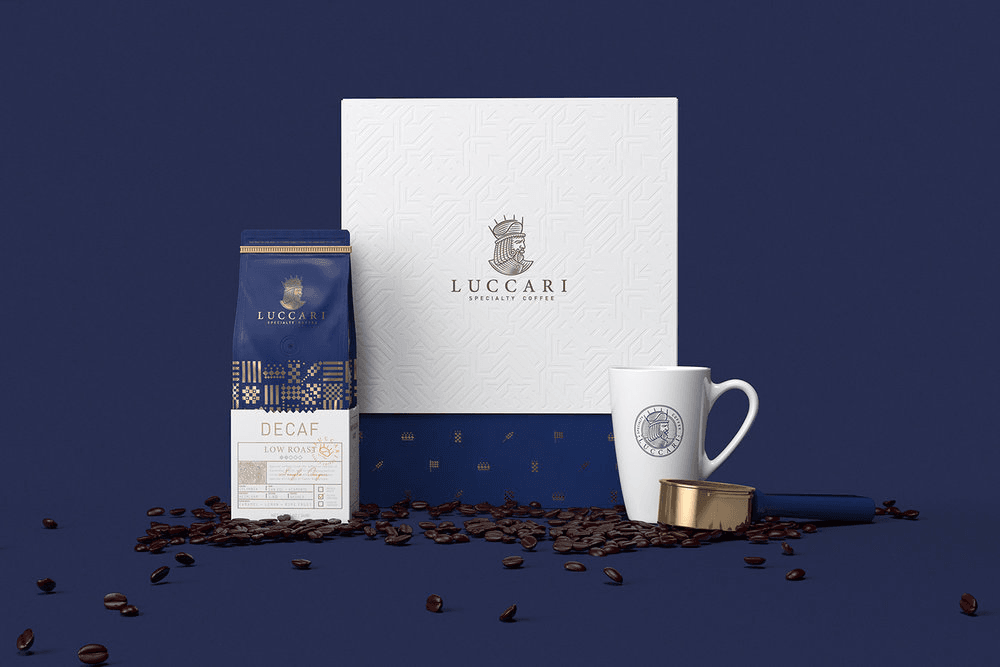 How are people buying the product?
Where will your packing appear, both online and offline? Your product needs to be remarkable, so keep this in mind.
For example:
ZARA online – Items that will be sold online probably shouldn't have a lot of extra space that could cause the product to rattle around, or the package to bend.
ZARA offline – Items on a boutique shelf will need to catch the eye of a buyer surrounded by cutesy items in cutesy packages.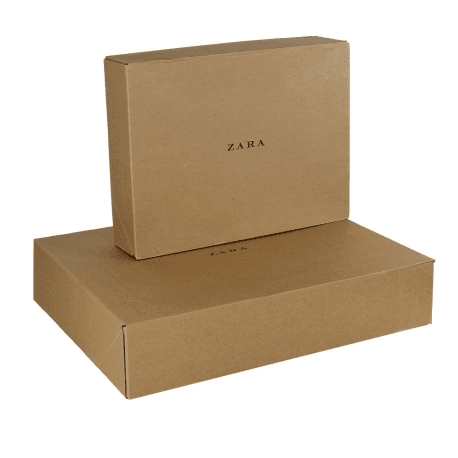 ---
Need packaging designed for your product?
At Everything.Design, we know that effective branding and packaging design can bring about tremendous success. Especially if it is aligned with your business aims. So if you want your brand to stand out on the shelf. Connect with us!