L&T Financial Services – Mutual Fund Website
Yes I understand that you don't want a customer to cancel an SIP, but making it difficult for someone to do that is not helping you.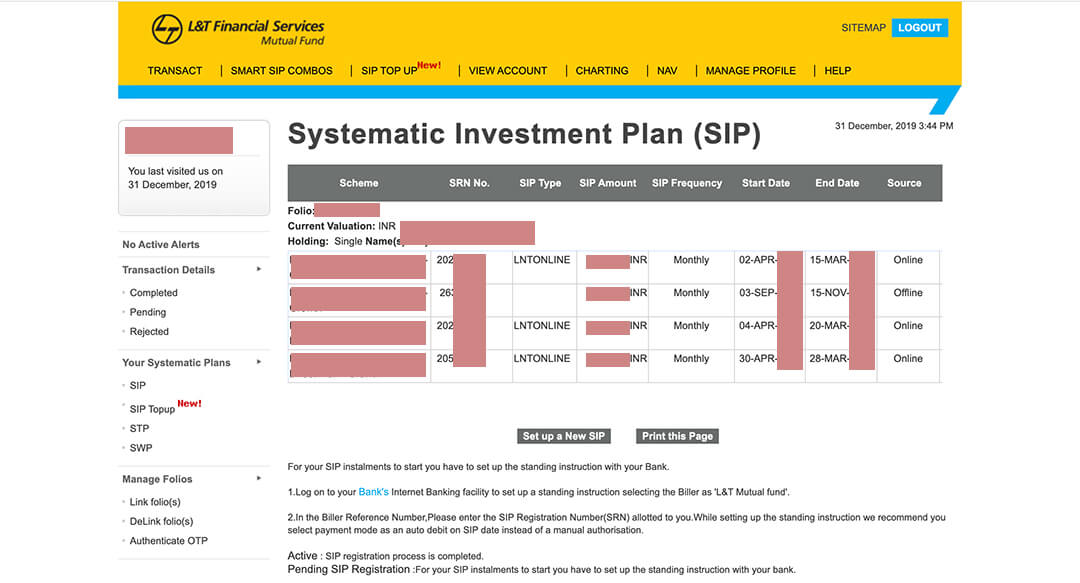 One can spent a good 5 mins on this page and still won't be able to find how to cancel the SIP. So finally I wrote to them and thanks for good customer support I immediately got a response.
We request you to follow the below mentioned steps.
1. Login into the portal
2. Click on the transact tab
3. Select the SIP option under Your Systematic Plans.
4. Select the Active option to the extreme right of the scheme details.
5. Proceed with the cancellation option after selecting the declaration tab.
Now I am stuck at the 4th step. I don't find 'active' option. Again I am confused.
Now I decided to use the CMD+F (Search and Find Option), and there the active text gets revealed to me.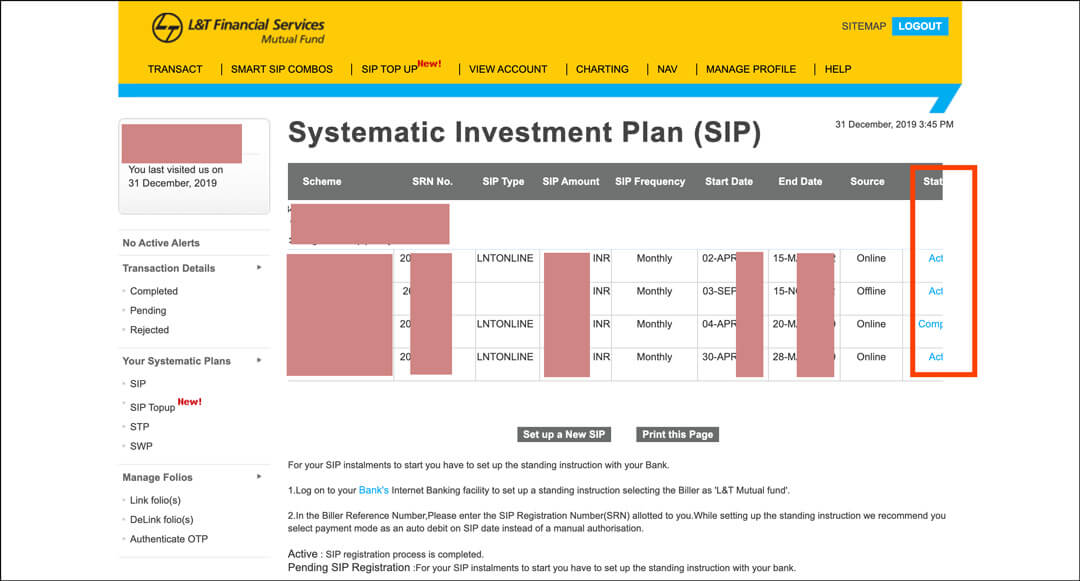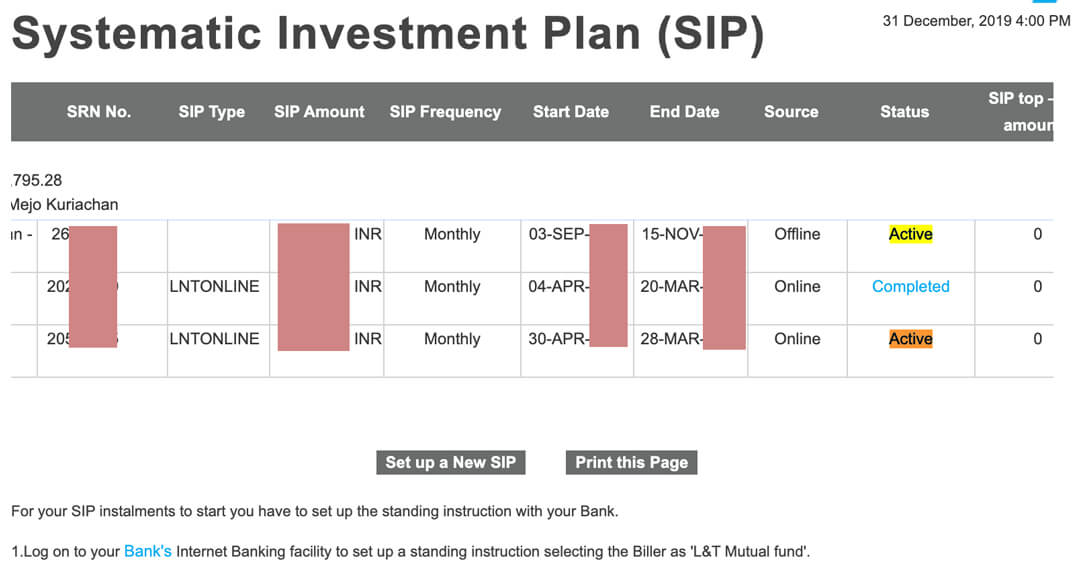 Now how am I supposed to know that the table can scrolled to the left so that more columns will get revealed to me? There is no scroll bar present to show this to me.
Also it again does not tell me that if I click 'active' it will allow me to cancel the SIP or what will happen if I click the 'active' button. As its blue in colour I understand that its a hyperlink, but there is no information scent.
When you are designing something for a user you need to understand all the different scenarios a user will be going through (user scenarios) and 'design' the UI for that user flows. This will give your customer a good user experience. If you don't spent enough time and effort on figuring out UX, it will lead to bad UI, which gives the user a bad experience at the end of the day.
Related Read : Bad Design vs. Good Design: 5 Examples We can Learn From