🚀 Indigo is India's No. 1 and Asia's 3rd passenger airline with a market share of 54.2%.
⭐️ SKYTRAX in UK has recognised IndiGo as the 5th best Low-Cost Airline globally, and the best in South Asia – an award IndiGo has won for 12 years in a row.
So what makes this airline unique?
---
Indigo's Brand Positioning – Your Lean, Clean Flying Machine!

IndiGo Airlines was set up in early 2006 by Rakesh Gangwal and Rahul Bhatia of InterGlobe Enterprises, with InterGlobe as the parent company holding 51.12 percent of the stake while Rakesh Gangwal's Caelum Investments, a Virginia, and US-based Company hold 48 percent.
IndiGo started with one flight that travelled from New Delhi to Imphal with a pause at Guwahati. Now, IndiGo has a total destination count of 87 with 63 domestic destinations and 24 International. It has a fleet of 284 aircraft covering 1500 daily flights.****
Despite launching squarely in the budget airline segment, IndiGo promoter Rahul Bhatia and his agency were clear about their goal: IndiGo would be the third cool international budget carrier after JetBlue and Southwest Airlines of the US.
---
Indigo's Pricing Strategy- Low Budget Airline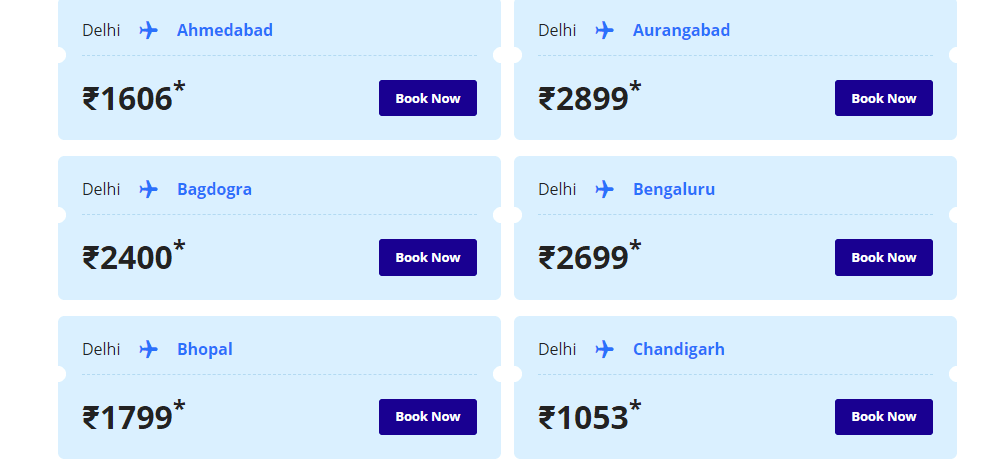 IndiGo Airlines have positioned itself as a low-budget air travel option. To keep the ticket fare minimum, IndiGo doesn't include complimentary meals in its ticket price. A significant amount of revenues flow from the in-flight services and the merchandise they offer.
They work on Bundle pricing.
What is Bundle Pricing?
Bundle pricing is a business strategy where companies group several products together into a bundle and sell them at a single price, rather than attribute individual prices to each item. This means that a bundle is now an individual product.
Bundle pricing focuses on the idea of consumer surplus and the notion that customers typically have a predetermined price that they're willing to pay for an item.
Advantages of Bundle Pricing
Simplifies The Buying Experience: Bundling complementary products / services typically encourages customers to purchase your offering as the value you provide increases. Further, bundles simplify the buying experience by reducing the number of choices the customer needs to make. As a result, your sales and profit margins are likely to increase.
Increases Sales of Low-Volume Products / Services: Not every product you have will be a best seller. In fact, some may even underperform. In this situation, bundle pricing can help you boost low-volume products / services by bundling them with popular products / services. Recall that the products / services should be complementary and increase the value of the bundle. Mixing two contrasting products / services will decrease the value of the entire bundle, so always ensure complementarity.
Disadvantages of Bundle Pricing
Customers May Prefer Individual Products / Services: Some customers value their ability to choose what they buy. With bundle pricing, you are taking that freedom away which negatively impacts their buying experience. This is especially true in industries where customers have greater purchasing power, thus you need to give your customers autonomy.
Customers May Not Need All The Products / Services In The Bundle: The perfect bundle is measured by how much value you add to the customer and your business. Customers who do not need or value certain products / services in the bundle will feel like they are overpaying and look for other options.
Complex Bundles Increases Cognitive Load: The amount of mental energy it takes to complete a task or make a decision is known as a cognitive load. Complex bundles may increase a customer's cognitive load to a point where they have "analysis paralysis", making decisions more difficult.
---
Indigo Branding done right
Positioning and perception was the result of a very conscious plan put together by the brand and agency. At the time of launch, print and outdoor media were used to focus on launch markets, with the tagline "Ready for take-off".
The airline's first TV commercial was clearly targeted on a first-time or at least infrequent traveller, describing how IndiGo made the process easier. But quite soon, focus was switched to customer touch points – everything from the design of the safety instruction card, to the availability of a boarding ramp instead of a staircase, to the packaging of in-flight snacks were aimed at being more engaging, while still on-brand.
The real challenge was the transition to the new ideology and clientele because low-cost carriers behave in a certain way. They wear the 'common-man' badge, like say Air Deccan. Once that was overcome, the position only evolved.

V Sunil, executive creative director, W+K.
Consistency Takes Off
There is an element of consistency in Indigo's branding and it goes beyond the font. It is the tone of voice and personality that comes through.
– The inflight magazine is called 'Hello 6E'
– A recruitment ad for air hostesses in the inflight magazine says '30,000 feet above regular jobs'
– the copy on the sliding walkway leading to the aircraft says, '50 million and climbing'
– the snack box containing cashews says 'Nut case'
Consistency Not Only In The Sky, But Also On The Ground
When someone flies Indigo Airlines, what is he looking for?
Sanjay believes that it's not a five star flying experience.
He's looking for an easy, hassle-free travel experience. And Indigo lives up to the expectation. Not only do they have Queue-busters – mobile check-in counters, but they are also the first airline to have welcome announcements on the "coach" that takes passengers to the aircraft. It makes them feel that the journey has begun.
---
What makes Indigo stand out?
In a market that has been pretty ruthlessly competitive, Indigo has managed to stand out and continues to do. Let's look at what has led to this.
Not luxury but fun
Everyone remembers the extravagant marketing tactics used by Kingfisher airlines. It can be hard to compete with a brand like Kingfisher and not look dull in comparison. However, Indigo has managed to pull that off.
While Indigo has a massive focus on showcasing itself as economical, it also throws in a fun element now and then. For example, their food packaging has funny one-liners printed on it. Another example was in 2014 when Indigo hosted the country's first runway musical. With these tactics, Indigo's message is that being economical and reliable need not be boring.
Focus on customer experience
You have seen customer focus mentioned several times in this blog already. But a customer focussed approach can do wonders for branding. According to Indigo, every second passenger is a frequent flyer. What is the reason for this brand loyalty? It is their service and customer experience.
Back in the day, Air India was unfortunately known for its less-than-friendly service. Today is not uncommon to see airline staff break into a dance performance mid-air. While all private airlines have set the bar high for customer experience, Indigo has taken it a notch higher.
Indigo uses a combination of technology and well-trained staff to offer the best customer experience. Again the message here is that low cost does not mean mediocre service. By investing in their customer experience, they have let their service do its brand positioning.
---
IndiGo's Brand Communication Wins
Indigo is the Number 1 brand in India in the airline industry. Since its inception Indigo has been successful in creating a positive brand image, even in its commercials it pitches itself as a low cost carrier and "on time" arrival. It has won several awards for being the low-cost carrier from the year 2007-2015 continuously.
#FlyBakshiFly Campaign
"2020-The year of Pandemic" has not been most kind to everyone. The year affected the travel and tourism industry heavily. Travelers all over the world had to cancel their plans. Well, now that things are seeming to fall in place.
Indigo Airlines came up with its campaign #FlyBakshiFly where they turned a simple couple from Mumbai into an online sensation. The couple agreed to Indigo's request and were sent on a trip to Srinagar during Valentine's week.
The campaign followed a unique approach that has driven them a huge amount of public interaction. People loved the idea. This campaign has set the bars high for creative ad makers and also displays that you do not always need models to star in a campaign to make it successful.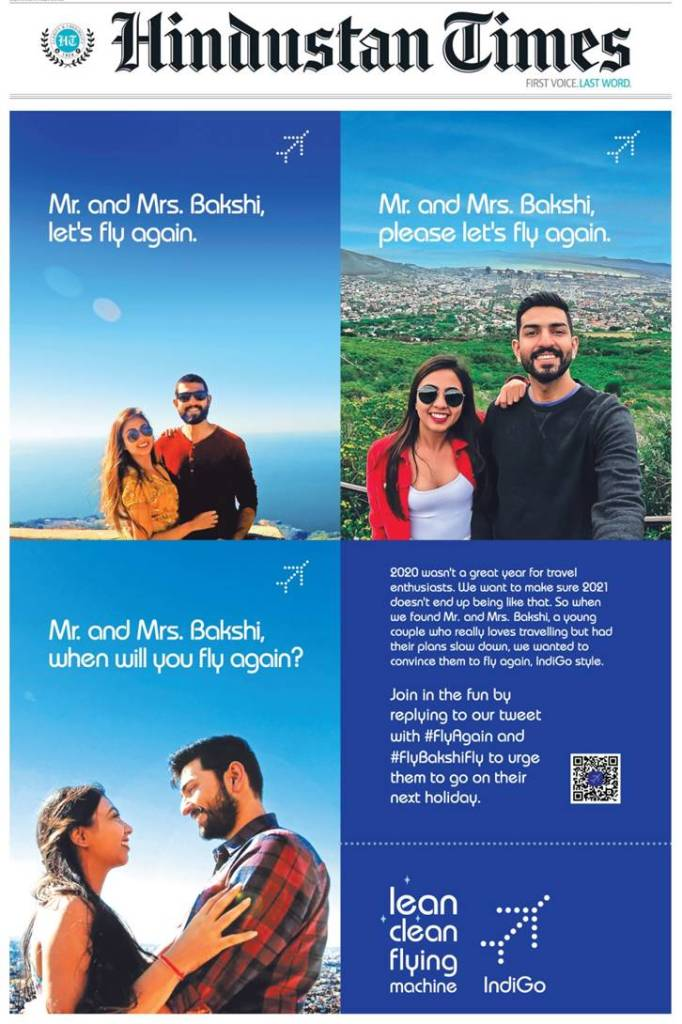 #MarchOn Campaign from Indigo
For Women's History Month, Wieden+Kennedy Delhi revealed a provocative campaign for India's largest airline, IndiGo. With a series of zines that featured in a special edition of IndiGo's in-flight catalogue, the #MarchOn campaign had been live at airports and on social media ahead of March 8, International Women's Day.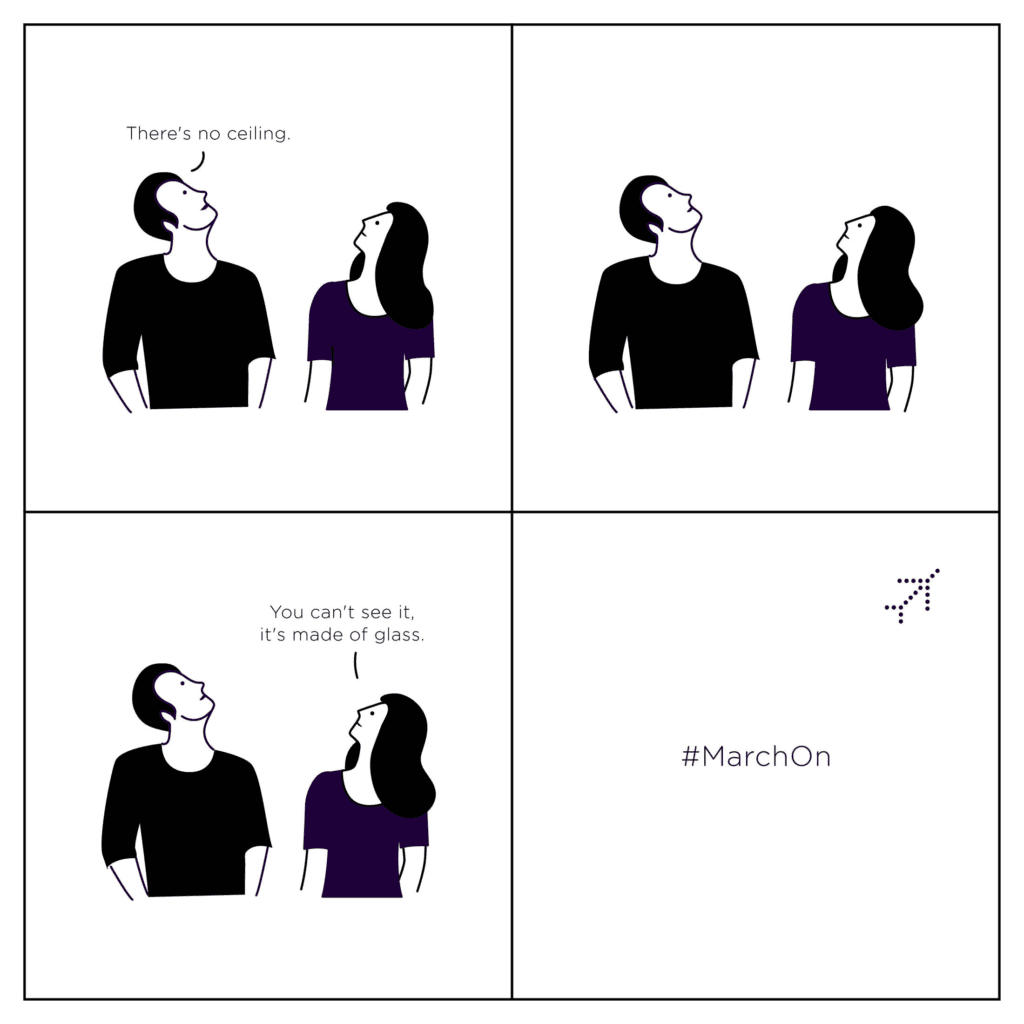 #On-Time Campaign from Indigo Airlines
'On time' is the most popular campaign from the airline and is supported with print, outdoor and digital work. The campaign centres on the efficiency of every member within the company and how the resulting clockwork precision puts a smile on customers' faces.
You'll appreciate the latest campaign even more when you see what the brand has evolved from. The 2009 campaign was animated and about on-time performance. In 2010, it was still about on-time performance, but had more of a Broadway musical touch to it.
And the latest still retains that brand consistency of on-time performance, but certainly catered towards an international market.
2009 Campaign
2010 Campaign
2011 Campaign
---
Indigo's negative PR: Why assaulting a passenger damaged the reputation of the reputed airline.
The word 'reputation' is an important word that brands carefully cultivate over the years. On the other hand, we as consumers have a choice which one we should pick over the other, but loyalty always plays a pivotal role in making a brand versatile and withstanding against all odds.
IndiGo takes a hit by Air India and Jet Airways
A day after a video emerged of the staff of IndiGo airlines seeming to assault and manhandling a passenger, national carrier Air India took a potshot at the private airline without naming it.
Air India released two advertisements on its Twitter page on Wednesday evening. One read, "Unbeatable service". The other, with the tagline "We raise our hands only to say Namaste", was later taken down.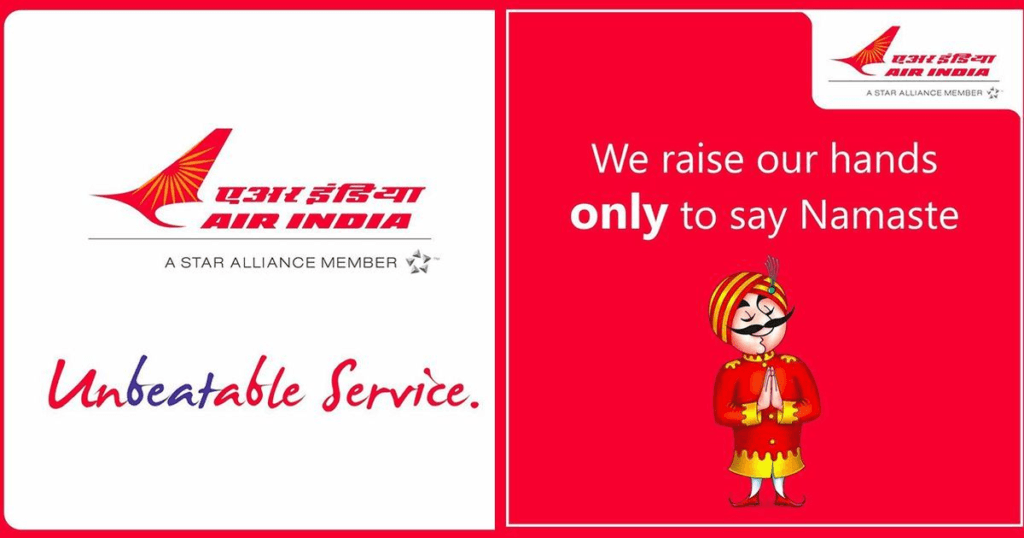 Earlier in the day, another advertisement, purportedly released by Jet Airways, also mocked IndiGo. It was shared widely on social media.
---
What can we learn from IndiGo's Branding Strategy?
Indigo gives high importance to three pillars of success:
🤝 low fares
🤝 on-time
🤝 hassle-free experience
Their tagline "On time. Every Time" highlights one of the critical aspects of their brand positioning: their commitment to being on time. The other aspect is their economic airfares. By positioning them as punctual and affordable, Indigo has a strong position in the Indian market. This is because, unlike many other countries, air travel is still a luxury for most Indians. Focusing on being on time and being affordable – Indigo promotes itself as "value for money."
---
Want to build your company's brand strategy?
We are a Branding agency in Bangalore, and we believe in building brands with purpose. From creating your initial brand strategy to the visuals, our approach to branding sprouts from answering the 'why'.
If your brand needs branding assistance, reach out to us and we would love to help you identify and share your brand story, the right way.